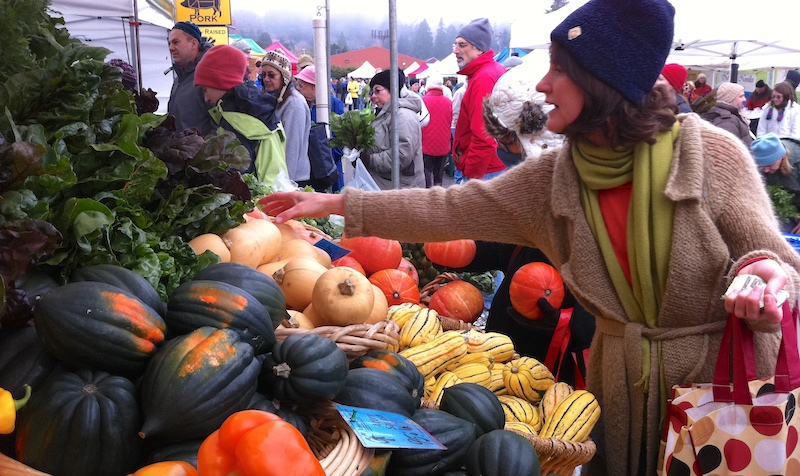 I sat down recently with Josh Alsberg of Rubinette Produce to get the skinny on what's coming in from local fields this fall and he just shook his head. "Everything is two to three weeks late," he said, with farmers finding late summer crops like nectarines and peppers ready for harvest at the same time as apples and winter squash. (See below for Rubinette's fall apple tasting event.)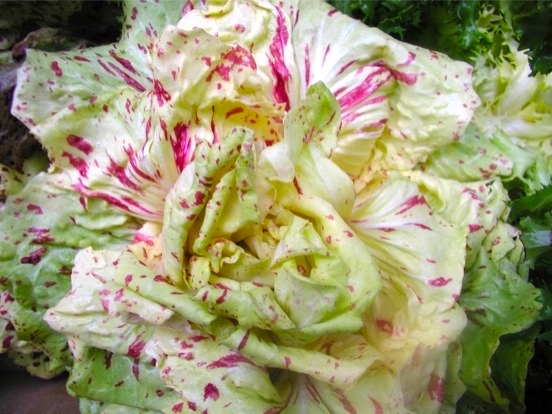 The weeks of cool temperatures this spring practically ruined some crops like plums and severely limited others. Northwest cherry growers experienced the first-ever snowstorm in mid-April, right in the middle of bloom, resulting in the region's smallest harvest in 14 years.
Other crops, however, have been loving the long, sunny, not-too-hot temperatures we've had this summer, and farmers' market stalls should be bursting with greens like kale, chard, rapini, mizuna, mustards, spinach, arugula and spigarello. Look for the brassicas to come charging in, too, with brussels sprouts and cabbages aplenty, along with roots like celeriac, beets, kohlrabi, turnips and garlic. Sweet local carrots will benefit from cooler temperatures to come, and you'll start to see brilliantly colored watermelon radishes and blushing shades of daikon making an appearance.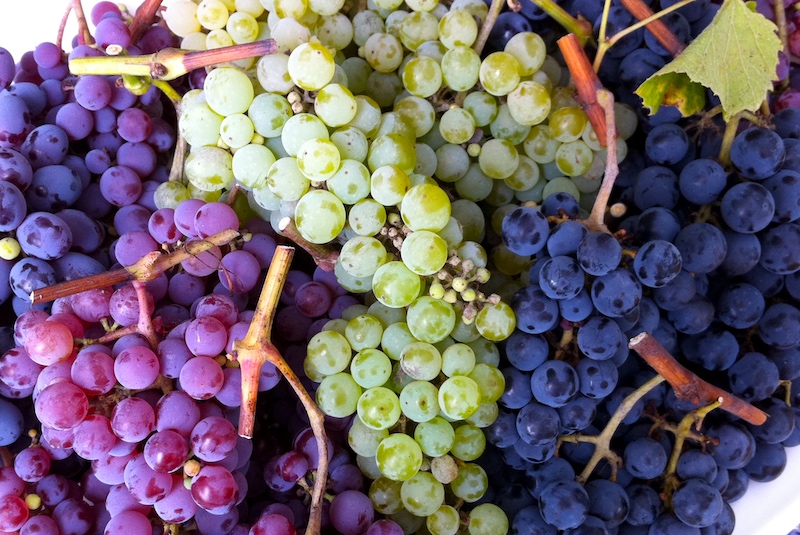 Late fall salads will benefit from one of my absolute favorites, the chicories—think radicchio but in all the colors of the rainbow from deep red chioggias to the palest yellows and pinks, and others speckled and striped, in shapes from fluffy heads to spear-shaped—all benefitting from a creamy vinaigrette or Caesar-type dressing, especially when you throw in a shower of crushed local hazelnuts.
Josh cautions that winter squash yields could be tight this season. "If there's something you like, get it now," he warns, especially if it's an heirloom like Koginut or Futsu. Others to look for include red kuri, baby blue Hubbard and kabocha, plus standbys like delicata, butternut and acorn. (You'll find a plethora of recipe ideas at EatWinterVegetables.com)
In terms of what's coming in the next few weeks, look forward to persimmons, quince, grapes, and Asian pears. And, of course, apples. Which brings us to the Providore Apple Fest coming up this weekend!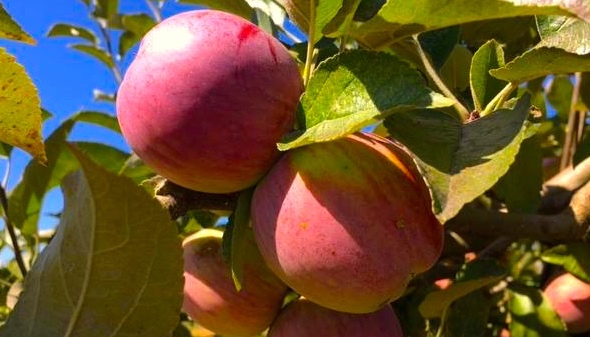 ---
Providore Apple Fest
Sat.-Sun.,
Oct. 22-23,

11 am-3 pm


Providore Fine Foods, 2340 NE Sandy Blvd.
---
This weekend is your opportunity to taste and take home your favorite apples from among a hand-curated selection of 18 varieties, from Old World classics to brand new open-pollinated varieties—not a (TM) or GMO in sight—all grown by small orchardists in the Pacific Northwest. Plus you can sip and savor other fall flavors such as:
Apple pies and pastries from Little T Baker
Ciders from Son of Man & Dragonshead in the Providore wine room
Apple sausages from Revel Meats
Oysters with apple mignonette from TwoxSea
All the decorative gourds your heart desires from Hillary Horvath Flowers
---
Posted on October 17, 2022