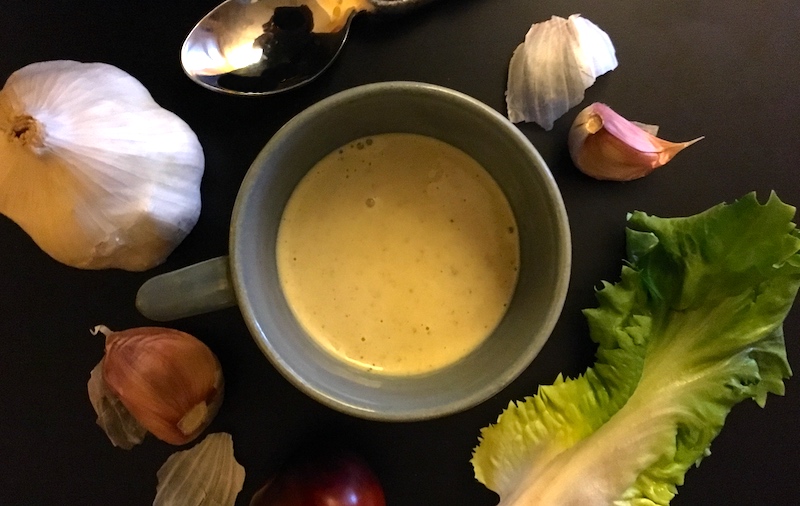 Oil and vinegar. Oil and lemon. Oil and balsamic. Mustard vinaigrette on lively greens tossed for the briefest amount of time possible and showered with crunchy salt.
These dressings make a regular appearance at our table, but every now and then I crave the kind of tangy, smooth and creamy dressings I grew up with. My mother's recipe was based on my grandmother's go-to standard, which started with mayonnaise and a squirt of ketchup—an ingredient almost as ubiquitous as cream of mushroom soup in my mom's repertoire—plus a sprinkle of thyme and basil with a pinch of garlic powder, thinned with a splash of milk.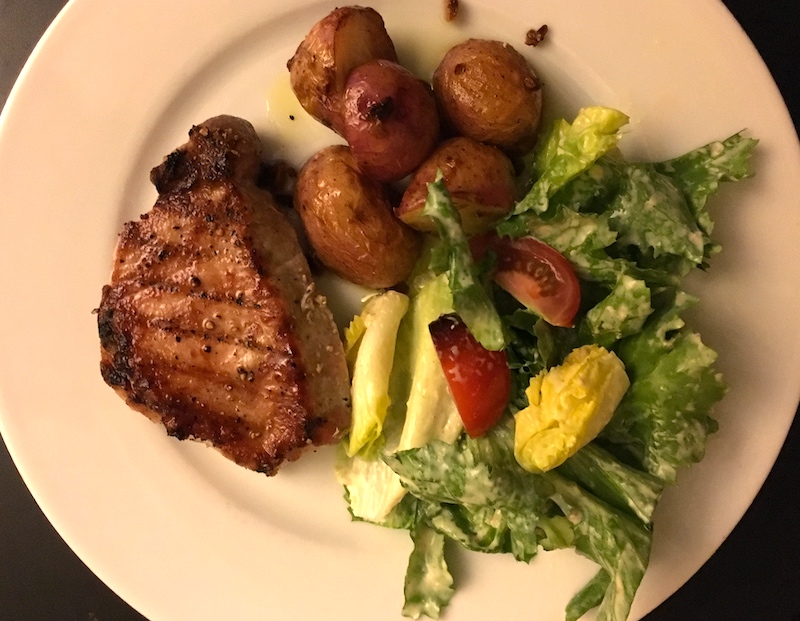 So when I've got some sturdy heads of romaine, escarole or chicories that can stand up to heftier dressings, my thoughts turn to Caesar dressings loaded with anchovy or, lately, miso mixed with mayonnaise (hey Mom!), studded with garlic and a dollop of mustard.
A small Portland-based miso company, Jorinji, makes authentic red and white unpasteurized miso from non-GMO soybeans fermented from six months to three years. Jorinji products are widely available at area supermarkets and last basically forever in the fridge. A little goes a long way, so get some and add a subtle hint of fabulous umami to your marinades, stir-fries, soups and braises.
This vinaigrette can also double as a dip for vegetables and fried foods, or as a drizzle over meats, fish and roasted veggies, and it's a splashy twist on a traditional coleslaw dressing.
Creamy Miso Vinaigrette
3 Tbsp. mayonnaise
1 Tbsp. Dijon mustard
2 Tbsp. rice vinegar
1 clove garlic, pressed in a garlic press
1 Tbsp. white miso
Herbs, finely chopped (I like tarragon or thyme as well as some chopped chives)
1 tsp. honey (optional)
Combine ingredients and stir until smooth.
Posted on September 12, 2019