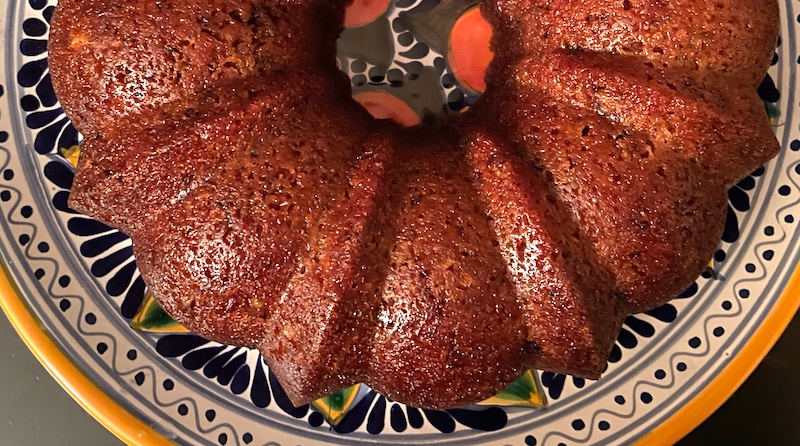 It was the mid-70s and carrot cake was all the rage. Dense, dark, full of healthful whole wheat and carrots, it used brown sugar instead of C&H and was the opposite of our mothers' fluffy, preservative-laden Betty Crocker mix cakes.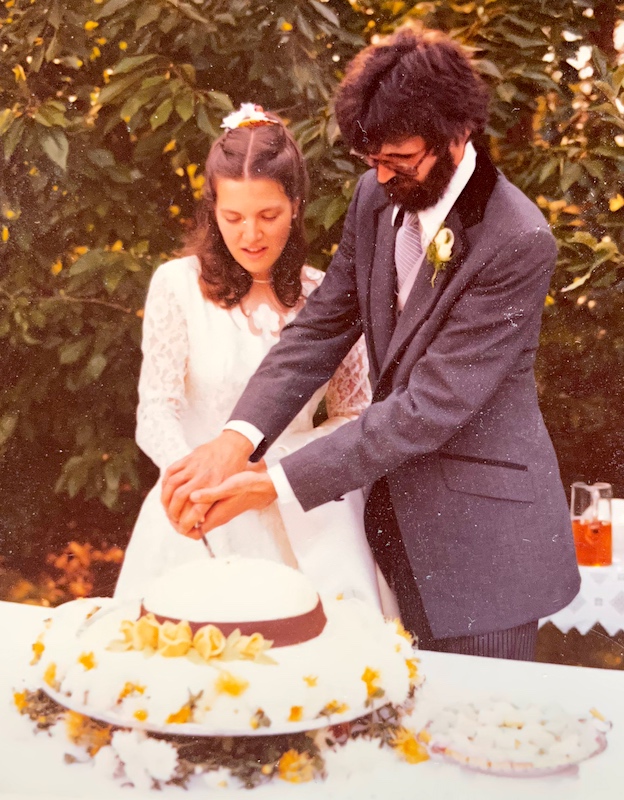 Made in college friends' apartments in their sketchy ovens, we barely waited for it to cool enough before we dove in. This cake would surely fuel the overthrow of the dominant paradigm.
Vive la révolution! (I was taking French at the time…)
When Dave and I requested carrot cake as our wedding cake of choice, the bakery was aghast. How can we stack it in tiers without having it crumble or topple over, they asked, suggesting instead a nice chocolate or banana cake if we really needed something "different."
But we wouldn't budge, and as a consequence of our insistence—or was it payback—they made a cake decorated to look like a lady's summer straw hat, wide brim, low crown, pale yellow, a frosting ribbon trailing over the side…you get the picture.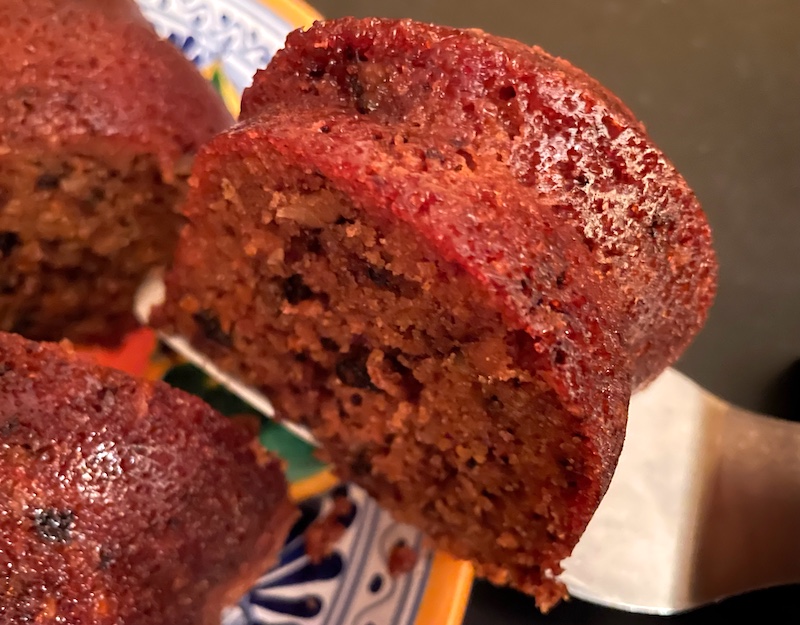 But it was delicious, and while our guests were a bit puzzled, it hardly spoiled the day—after all, it was August and a summer straw would have been fitting. Any cases of the vapours were assuaged by the rebels' microbrew, Henry Weinhard's beer (a lager and their groundbreaking Dark Lager), since no Bud, Blitz, Schlitz or Miller would be allowed to darken our day. (I seem to remember my mother added a few bottles of champagne to make the relatives happy.)
So when Santa gifted me with a new bundt pan to take the place of the hideously inappropriate-for-the-purpose silicon version that almost immediately got slimy and cruddy and wouldn't clean properly, a carrot cake seemed like the obvious choice for its first dance.
Dave ground the flour from his stash of Camas Country Mill's Hard White Wheat (obtained from Adrian Hale's PDX Whole Grain Bakers), and the winter-sweetened carrots grown by Josh Volk for the Cully Neighborhood Farm's CSA made it a perfect marriage.
Welcome back, mon vieux!
Hippie Carrot Cake
2 c. whole wheat flour
2 tsp. baking powder
2 tsp. baking soda
2 tsp. ground cinnamon
1 tsp. salt
1 tsp. nutmeg
2 c. brown sugar
1 c. oil
4 eggs
3 c. grated carrots
Nuts, raisins, currants, etc. (optional)
Sift whole wheat flour, baking powder, baking soda, cinnamon and salt into a large mixing bowl. Add brown sugar and combine thoroughly. Add oil and stir in, then add one egg at a time, beating it in before adding the next one. When it is completely combined, add carrots and any additional ingredients you choose—I added 1 c. of chopped walnuts—and combine.
Pour into a greased and floured bundt pan—a 9" by 12" baking pan or Pyrex dish works, too—and bake for 35-45 min, until a toothpick inserted in the center comes out clean. If using a bundt pan, allow to cool for 20 minutes on a cooling rack. Place your serving plate of choice on top, turn the plate and bundt pan upside down and remove the bundt pan. (Mine is a non-stick version, so this is easier.) If it doesn't plop out, give it a gentle bounce and it should come loose.
Watch one of the classic series of Henry Weinhard's ads by the incomparable Hal Riney.
Posted on January 21, 2023