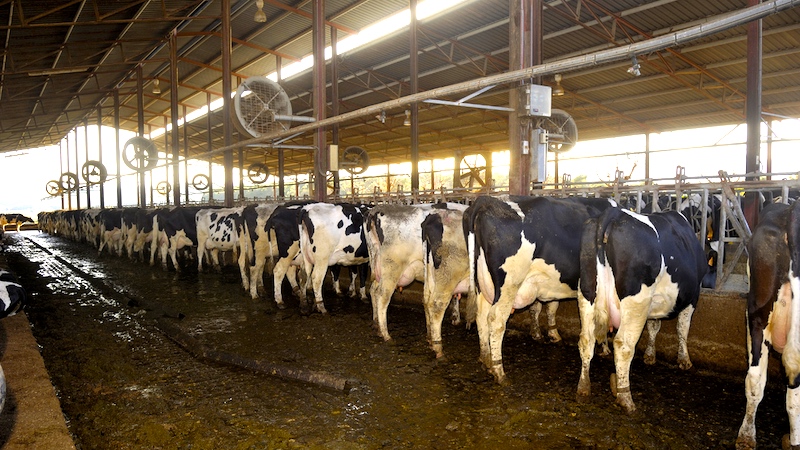 A group of consumers has filed suit against the Tillamook County Creamery Association (TCCA) claiming its advertising misleads the public into believing its milk comes from cows munching on coastal pastures, when in truth most of the milk used in its famous cheese, yogurt, ice cream and butter comes from cows fed on grain, living on concrete and dirt feedlots in factory farms in Eastern Oregon.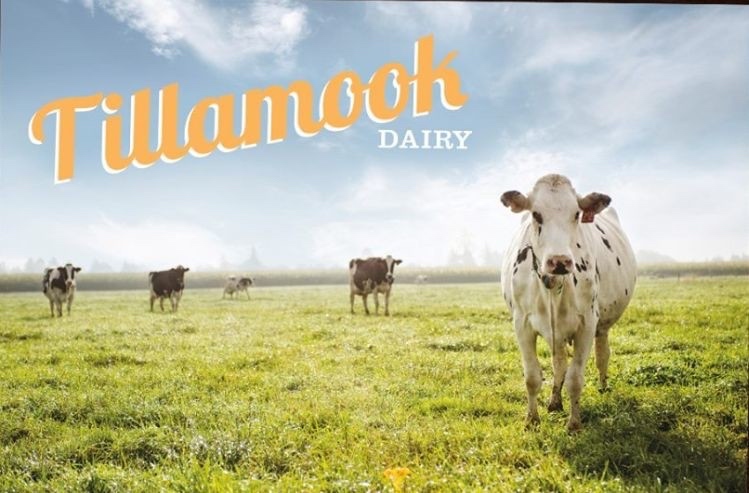 According to the Animal Legal Defense Fund (ALDF), a legal advocacy organization for animals that filed the suit on behalf of the Oregon consumers, the TCCA's "heavily advertised 'co-op' of small family farms in Tillamook County represent just a tiny proportion of the company's production. In reality, Tillamook sources up to 80 percent of its milk from the largest dairy feedlot in the United States. Located in the desert of eastern Oregon, the facility that provides the majority of Tillamook's milk keeps 32,000 dairy cows (and more than 70,000 cows total) in inhumane, industrialized conditions. Tillamook sells dairy products nationwide under the 'Tillamook' brand name, and is poised to do over $1 billion in sales in 2020."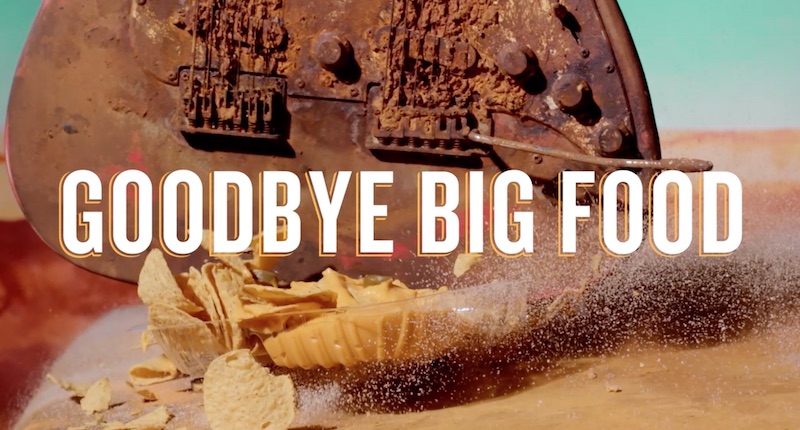 The TCCA's advertising encourages shoppers to "Say Goodbye to Big Food," depicting cows grazing on pristine coastal grass under sunny blue skies, when in reality, the lawsuit claims, its industrial practices are the epitome of "Big Food." The lawsuit, filed in Multnomah County Circuit Court, says that "consumers increasingly seek out and are willing to pay more for products that they perceive as being locally and ethically sourced—better for the environment [and] more humane. Tillamook has projected such ethical sourcing as its company ethos, deliberately crafting its marketing messages to attract these consumers, who believe they are getting such responsibly sourced products when they buy Tillamook cheese and ice cream. As the company says, 'Tillamook cheddar cheese is made with four ingredients, patience, and old-fashioned farmer values in Tillamook, Oregon."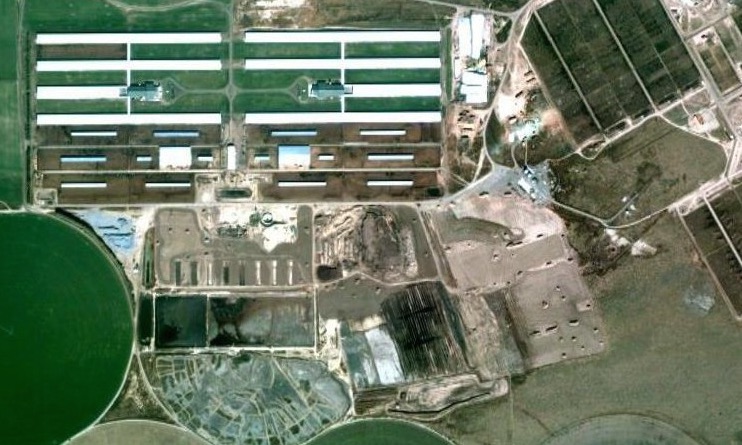 The industrial factory farm where Tillamook sources its milk, Threemile Canyon Farms, covers 93,000 acres in Boardman, Oregon, and is "so large it's visible from space" according to the lawsuit. Unlike the rich coastal pastures shown in the advertising, Boardman is a hot, dry climate classified as steppe or semi-arid, the lawsuit reads, describing the area as "flat, arid and often swelteringly hot—nothing like Tillamook County." (Read more about the problems caused by mega-dairies in my story, Big Milk, Big Issues for Local Communities.)
Until recently Tillamook also bought milk from Lost Valley Farm, another Boardman-area mega-dairy permitted for up to 30,000 cows that racked up more than 200 environmental violations in its first year-and-a-half of operation and has since been shut down and sold. (Read my coverage here.) "Industrial mega-dairies are also major polluters, generating huge quantities of waste that is disposed of⁠—virtually untreated⁠—on land where it can contaminate rivers, streams, and groundwater and harm wildlife.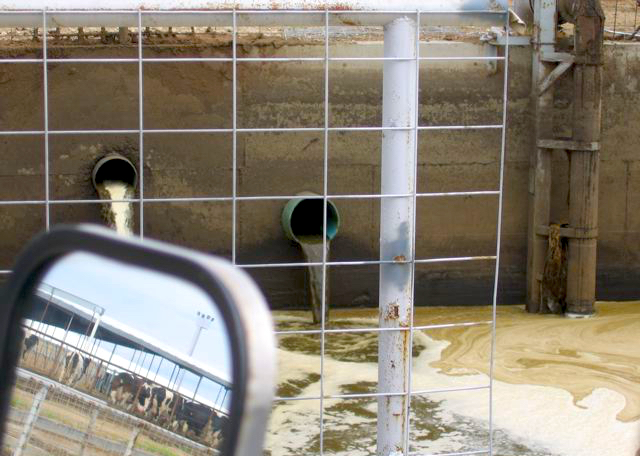 "The noxious air emissions these facilities produce can threaten public health, contribute to climate change, and decrease visibility in special places like the Columbia Gorge," according to a statement from a coalition of seven consumer, environmental and small farm advocates that has been working to establish more stringent regulations of these industrial facilities. [Oregon has extremely lax regulatory oversight of these factory farms.] Tillamook's increasing reliance on industrial mega-dairies to ramp up production further contributes to overproduction, which lowers prices for family farmers and contributes to Oregon's devastating decline in family dairies."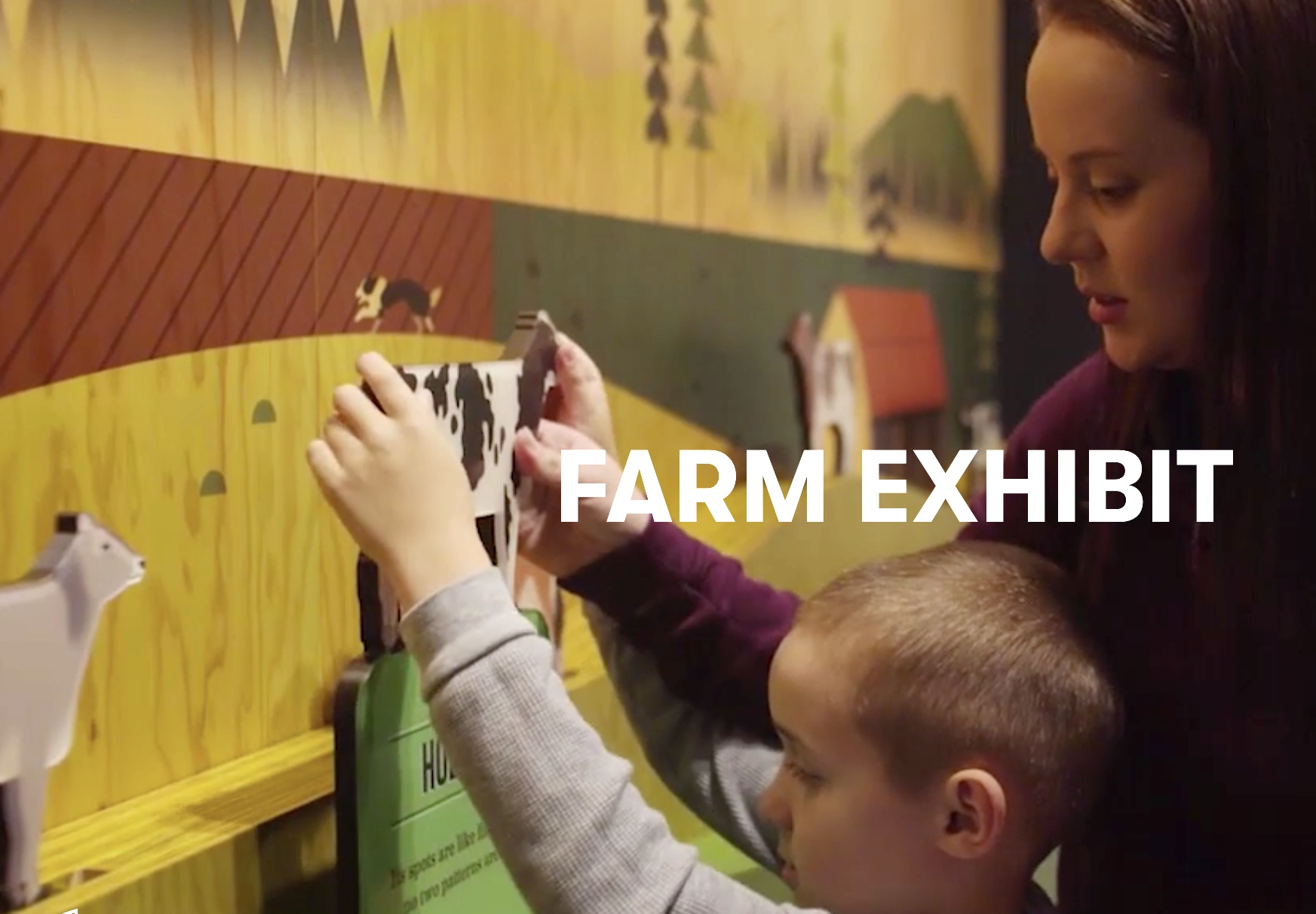 Tillamook's response, typical of corporations under fire, attacks the credibility of the plaintiffs rather than addressing the issues raised, claiming the ALDF "is anti-dairy and actively advocates for people to cut all dairy products from their diets." It further stated that "Tillamook takes great pride in being a farmer-owned and farmer-led co-op, and we only work with business partners that share our values and live up to our extremely high standards."
The lawsuit, on the other hand, states that Tillamook intentionally contributes to confusion "as to the source of its dairy products by extensive advertising that the products are sourced from humane, pasture-based farms producing 'real food.' Consumers who believe they are buying products from small, high-welfare, pasture-based dairies in Tillamook County are instead unwittingly purchasing cheese, butter, ice cream, and yogurt made from milk from the largest industrial dairy in the country—that confines tens of thousands of cows on concrete in the desert of Eastern Oregon." It seeks "to hold Tillamook accountable for its uniform and pervasive claims falsely representing the company's products as coming exclusively from small-scale, pasture-based farms in Tillamook County that provide individualized care for cows, when this could not be further from the truth."
---
For more information on mega-dairies in Oregon, read my article, Big Milk Brings Big Issues for Local Communities as well as my post on Tillamook's connection to these factory farms, Why I'm Quitting Tillamook Cheese. You can also read my full reporting on Threemile Canyon and Lost Valley mega-dairies.
Top photo of cows in an industrial CAFO courtesy Center for Food Safety.
Posted on August 22, 2019