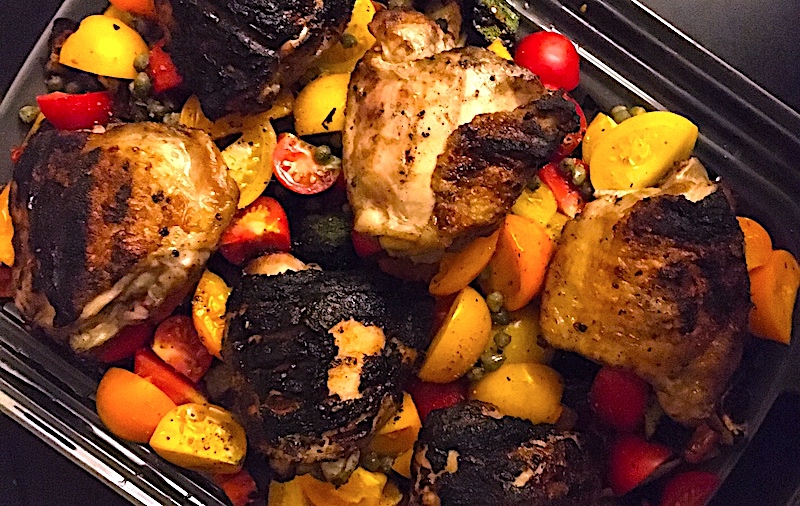 My first efforts here at Good Stuff NW were to simply record things I came across, from a new-to-me charcutiere in Seattle to a road trip south to Redding, California—which we promptly named after the Robert Mitchum classic "Thunder Road"—to a profile of our first Cardigan Corgi, Rosey. All themes that have remained mainstays of what has become my second career.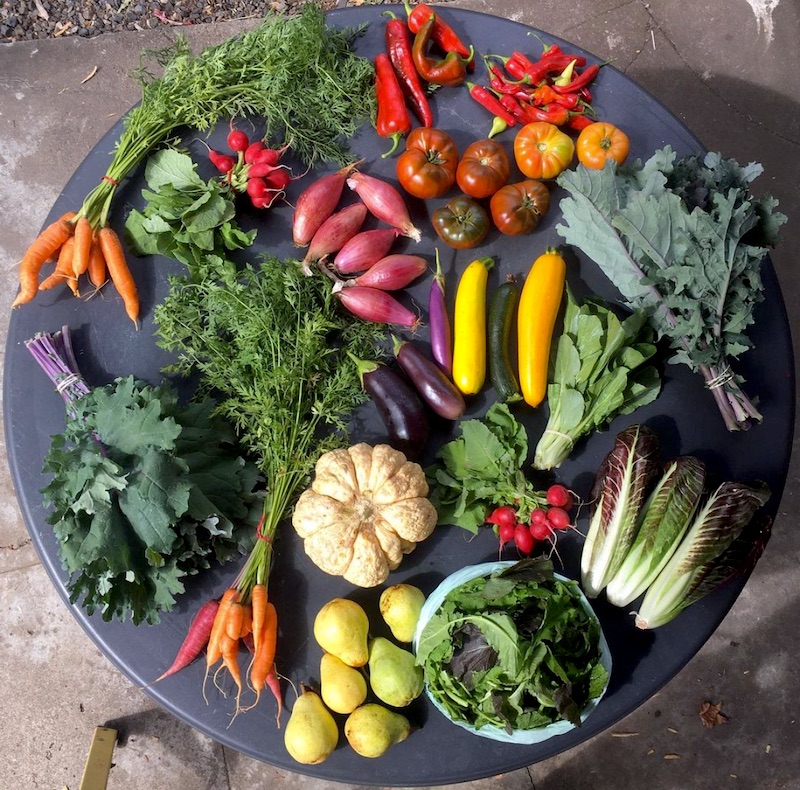 You see, GSNW—so much nicer than just "this blog," isn't it?—is also a record of sorts of my journey through food. It's chronicled my sense of betrayal when I found out how my until-then-beloved Tillamook cheese actually sources its milk, to discovering the true meaning of nose-to-tail eating through a pig named Roger. It included finding out that we do indeed have a "food system" here in the Northwest that impacts our health, our communities, the environment and the climate. Wow.
What does that have to do with ratatouille, you might rightly ask? Good question.
Since the beginning, I've also recorded favorite recipes* from the basics like a quick tomato sauce and mustard vinaigrette to what to do with leftovers (a series I call "The 'L' Word") to a yearly Crustacean Celebration of our world-class Dungeness crab. It's been a boon to scroll through this list on those I-have-no-idea-what-to-have-for-dinner nights and find something that will fill the bill of fare.
Which brings me to ratatouille. (Finally!)
I love eggplant, whether in a ginger-rich Chinese sauce or an Italian Parmigiana. But ratatouille, that Southern French simmered melange of vegetables, has never broken my top ten eggplant dishes. Maybe it's the color of the finished dish, which tends to turn to the drab side of the spectrum when finished, or that the vegetables lose their individual flavors in the stew, especially sad when the members are fresh from the farm, vibrant in color and hardy in texture.
But then…
I'd just picked up our CSA share one week and there it was (above, left). Deep purple-to-pale-lavender eggplants, yellow and green summer squash, and tomatoes fresh off the vine. It took no urging to get Dave to fire up the grill, and I pulled a couple of chicken thighs out of the fridge to throw on with those gorgeous vegetables. Tossed with a caper-studded vinaigrette, it was a definite keeper.
Which, because of the post you are reading, I'll now have to refer to the next time I find myself in need of dinner ideas.
Grilled Ratatouille
Eggplants
Italian peppers (red, yellow and orange, or any mix of those)
Summer squash (yellow and green zucchini, patti pan, crookneck, etc.)
Tomatoes
For the vinaigrette:
1/2 c. olive oil
1/4 c. lemon juice
1 Tbsp. Dijon mustard
1 clove garlic, crushed
1/2 tsp. dried oregano
1-2 Tbsp. capers
Salt and pepper to taste
For the vegetables, mix and match amounts and types as available and adjust amounts for the number of people you're feeding.
Make a fire in the grill (we use a chimney for that purpose). While coals are heating, make the vinaigrette by combining all the ingredients in a medium-sized bowl and whisking them together. Then chop or slice all the vegetables except the tomatoes into larger grill-able pieces. I usually cut larger eggplants into 1" slices and halve the zucchini. Usually the peppers can be grilled whole then seeded before using. DO NOT OIL VEGETABLES UNDER ANY CIRCUMSTANCES prior to grilling. When coals are white-hot, dump them out and spread evenly in one layer. Place vegetables on the grate over the fire and cook until tender, turning as needed and pulling them off the fire onto a platter as they become done.
When all the vegetables are cooked, chop into bite-sized pieces, including the fresh tomatoes. Place on platter and drizzle with vinaigrette. Serve warm or at room temperature.
* Find more recipes for leftovers, or get the whole massive list here and here.
Posted on November 8, 2021