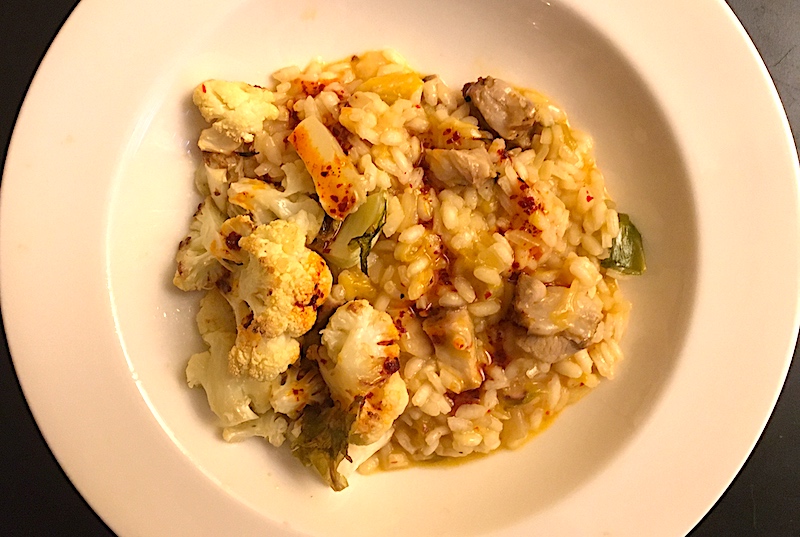 If nothing else, this pandemic has taught me to not be so slavishly obedient to the dictates of a recipe, and to trust my own tastes in flavoring dishes. That's because I haven't been able to run to the store for an exotic ingredient, or dash out when the yen for a special dish pings my brain's rolodex, or even to simply give up on a recipe, thinking I don't have everything the instructions call for.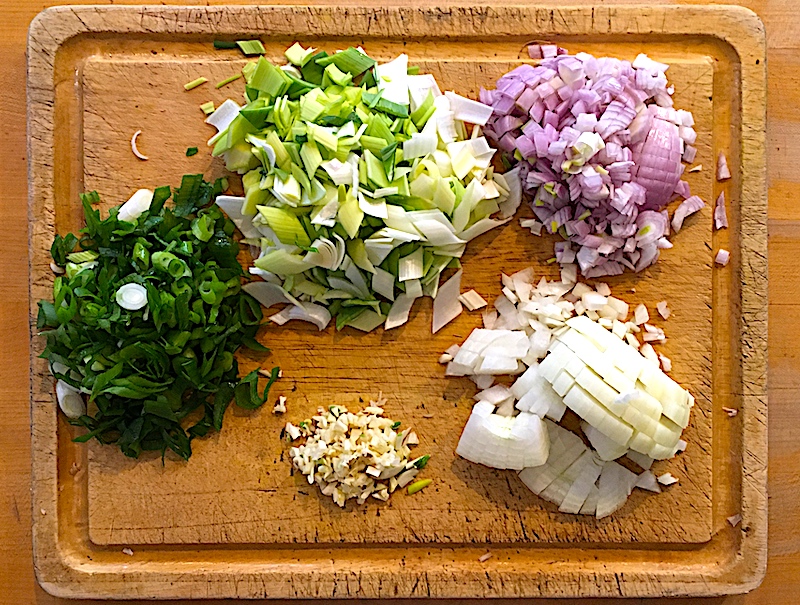 Cooking every day—like everyone else, we're WFH or, in Dave's case, retired—means sometimes making three meals a day from a pantry that gets refreshed only a couple of times a week. For daily shoppers like we used to be in what are being quaintly referred to as "the before times," it's meant we've had to be more creative, more flexible and not so darn fussy. You might say we've been developing our dancing-in-the-kitchen muscles, while trying not to sacrifice deliciousness to expedience.
Not that every experiment or adaptation has been a smashing success, mind you. But the five-allium risotto made with the yellow onion, green onion, shallot, leek, and garlic we had on hand when there was no chicken in the fridge? Or the mapo tofu made with some admittedly inauthentic ingredients? Or the sausage and pasta casserole when we didn't have enough sausages for grilling? They were all pretty dang good!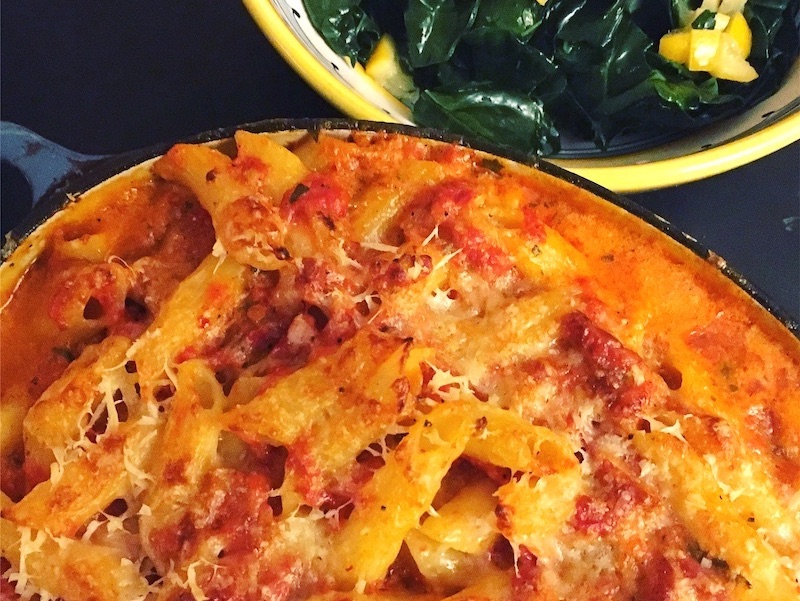 So it was, when yesterday evening I found we only had three-quarters of a jar of Choi's kimchi and most of a leftover grilled pork chop to work with. To be honest, I'd actually been itching to try a kimchi risotto, just because it sounds so weird, and our nearly empty veg bin was the perfect excuse. How bad could it be? (Insert winking emoji here…)
Turns out it was actually easy as heck, and more of an umami bomb than you usually get from a traditional risotto. From the reaction of the diners I'd say it'll be appearing again regardless of the state of our pantry.
You can't ask for more than that from an impromptu dance in the kitchen!
Kimchi Risotto
3 Tbsp. butter
3 Tbsp. vegetable oil
1/2 yellow onion, diced fine
3 cloves garlic
1 1/2 c. arborio rice
4 c. chicken or vegetable stock, warmed on the stove
2 c. prepared Napa cabbage kimchi plus 1/4 c. brine
2 c. cooked pork or chicken (or substitute 1 lb. ground pork, sautéed)
1 Tbsp. fish sauce
Salt to taste
Red chile oil for drizzling
Heat butter and oil in a large pot over medium heat until the butter melts and starts to bubble. Add onion and garlic and sauté until the onion is translucent. Add the rice and sauté for about 3 minutes or so—each end of the rice grains should be slightly translucent.
Add a ladle-full of stock with the kimchi brine and stir until it's almost all absorbed, then add another ladle of stock and stir until it absorbs. Continue adding stock, and when you've ladled in about half the stock, stir in the chopped kimchi and cooked meat. Keep adding stock and stirring until the rice is al dente or still has a nice texture without being crunchy. Stir in the fish sauce and salt to taste. Serve with a drizzle of red chile oil.
I separated a head of cauliflower into small florets (adding the chopped stalk and leaves), mixed in olive oil and garlic, then roasted it on a baking sheet in a 375° oven while I made the risotto. When it was browned nicely, I served it alongside the risotto as in the top photo.
Posted on April 29, 2021