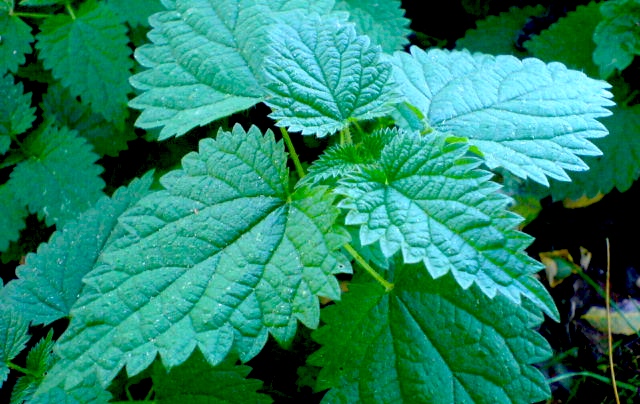 On this Solstice day, I am trying to think of a spring that I've anticipated more than this one. I'm not sure this winter's waning has been any colder or wetter than any other—remember how farmers couldn't plant their fields last spring because their tractors were getting mired in mud up to their axles? And all the spring vegetables at the markets—asparagus, strawberries—were anywhere from two weeks to a month late.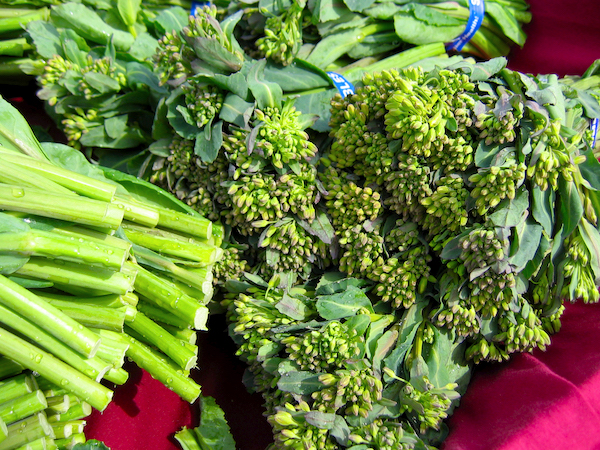 But, oh my gosh, I'm ready for my spring fix with a particular passion this year, and from what I'm hearing I'm not the only one. Even my favorite produce pusher, Josh Alsberg of Rubinette Produce, when he spied me filling my basket at Providore the other day, dashed over to nail a date to talk spring things.
When we did manage to sit down, the first topic was brassicas and the raabs, rabes and rapinis they're sprouting with a vengeance, from kale to cauliflower, tatsoi, mustard greens, turnips, bok choy and their many cousins. Look for towering stacks of these inflorescences at farmers' market tables along with their lookalike cousins, kalettes, broccolini and purple sprouting broccoli—sound really cool and call it "PSB"—which are not technically inflorescences but are traditionally bred, distinct hybrids.
Spring roots are also coming on and should be in plentiful supply. Look for piles of hakurei turnips, a rainbow of radishes—French breakfast, white icicle, black radishes and daikons—along with spring carrots.
Alsberg said he's seeing local green garlic and Spanish calçots on local farm lists, but he said spring onions are probably a couple of weeks from appearing at the markets; after that will come the garlic scapes with their twining stems. Herbs like chervil, Italian parsley, dill, sorrel and cilantro should be appearing soon, so get your salsa verde and chimichurri recipes ready. One of my personal favorite greens, arugula, at its peppery, spicy best early in the season, should be here soon, too.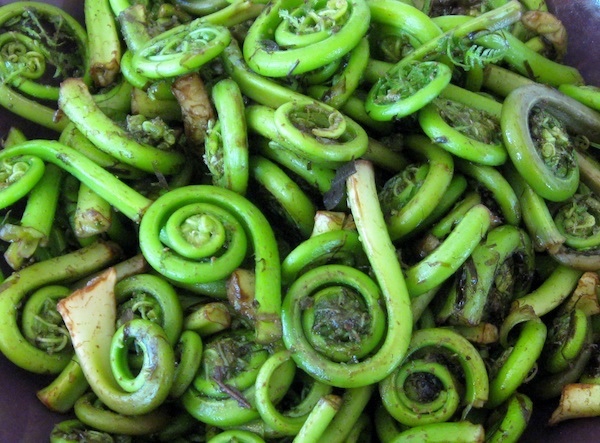 Legume greens have arrived, including pea shoots and fava greens, and coming in mid-April we'll start to see the very first local asparagus, foraged greens like fiddleheads and nettles (top photo), imported ramps and West Coast-grown triangle leeks, so named for their triangle-shaped stems. If you see flowers on those leeks or on the pea shoots and fava greens, Alsberg said they're mighty tasty and terrific in salads or scattered over grilled greens.
If we have a normal spring with no hard freezes or drenching rains, head lettuces should appear in mid-April, but we won't see any local fruit for awhile—local strawberries should be available around Mother's Day (May 14th this year) though Groundwork Organics and Riverland Family Farms (formerly Denison Farms) might have some as early as late April.
As always, Alberg reminds us that if there's a special item you need at the market for that spring dish, the best strategy is to go early because they can sell out quickly—it's not just you and I that are itching for spring!
Posted on March 20, 2023