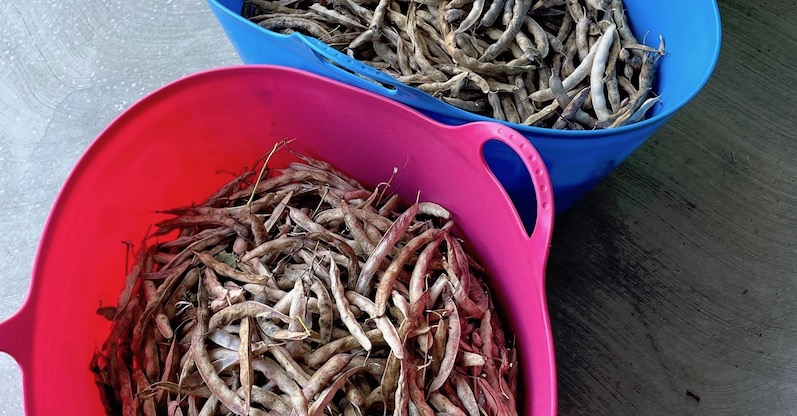 In the time since Anthony and Carol Boutard sold their Ayers Creek Farm in Gaston nearly a year-and-a-half ago, I'm often asked about how they're doing at their new home in the small village of Penn Yan in the Finger Lakes region of upstate New York.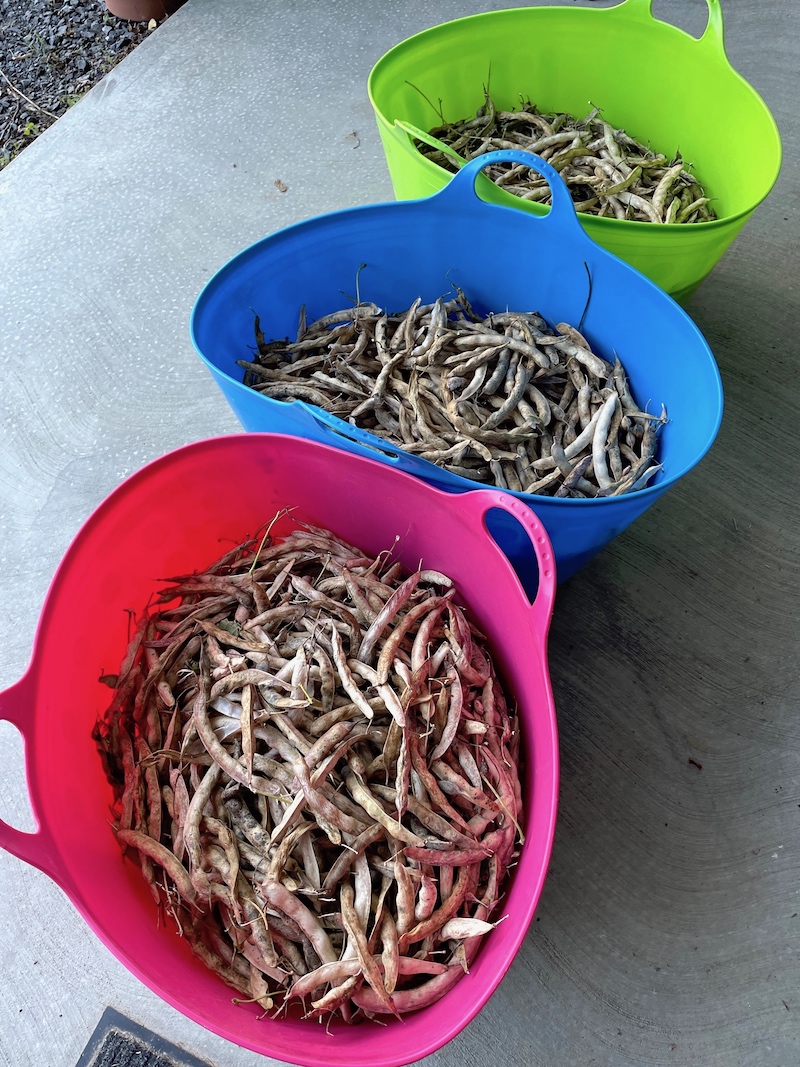 I received a note from Carol yesterday that said, "I wanted you to see the borlotto I harvested a few days ago. I'm so glad our bean days aren't behind us!" The photo on the left was attached.
Touting their estimable contribution to our tables over 24 years of farming, breeding crops and sharing their expertise with the wider food community, a recent article at Oregon Public Broadcasting about Oregon's Legume Legacy noted, "the local bean boom was…invigorated by growers like Anthony Boutard, whose Ayers Creek Farm produced the gold standard of comestibles, appreciated mainly by the Northwest's top chefs and die-hard home cooks."
Their legions of local fans would not disagree.
Read Anthony's original series of Farm Bulletins here and here.
Posted on September 26, 2023