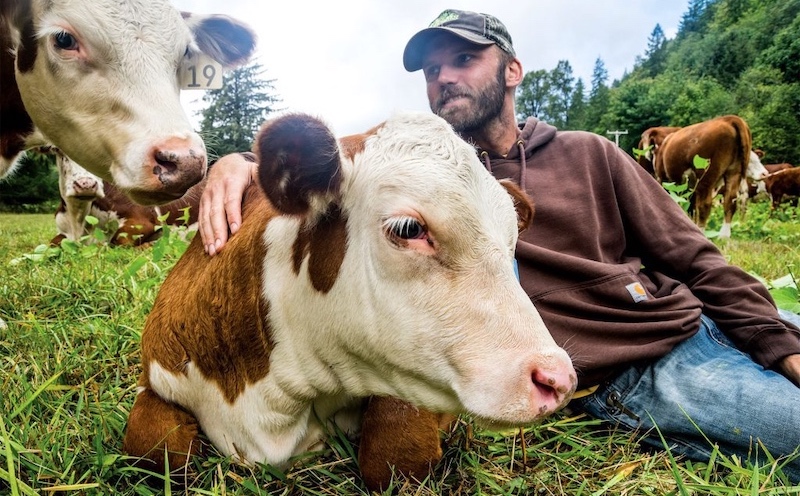 Jared Gardner (top photo) and Hilary Foote own Nehalem River Ranch, located on 100 acres of rich coastal land in Western Oregon. They raise cattle and pigs in a pasture-based, rotational grazing system that not only produces healthier animals and, therefore, more nutritious meat, but the system also builds better soil with more nutrient-dense forage as well as sequestering carbon. They are also active in building the North Coast Food Web, home to a diverse and thriving group of farmers, fishermen, and foragers. This essay is from a bulletin about a conference they attended of the National Young Farmers Coalition.
Hilary and I, along with two coastal vegetable farmer friends, attended the National Young Farmers Coalition (NYFC) virtual leadership conference this past week as part of our commitment to improving ourselves and supporting the next generation of food producers in our region. NYFC has to be one the best, most thoughtful and inclusive organizations when it comes to resources for those on the ground. Plus it works to improve federal and state policies to support food systems and to make sure we all have fewer hurdles to enter and succeed at farming, ranching and fishing.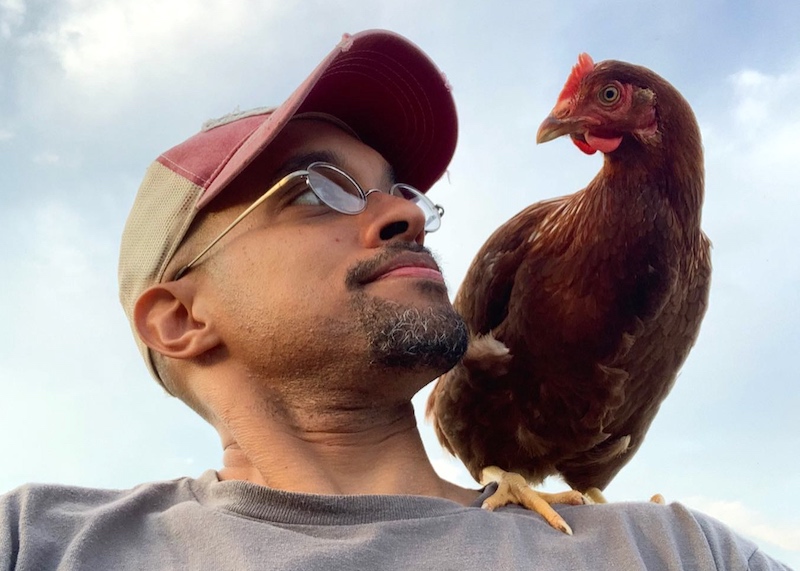 We were most blown away by a keynote presentation by Chris Newman of Sylvanaqua Farms near Washington, D.C. Previously a software engineer, Chris came to farming a year before we did. We must have exclaimed "yes!" a couple dozen times, since we could relate to many parts of his story: how hard it can be to find the right balance as a couple and family; taking on too many things by ourselves (remembering our days of eggs, chicken, turkeys and geese on top of adding pork to the beef operation we had just taken over as newbies to farming); and how it can be unrealistic that any one farm, or small farmers in general, can take on the whole value chain that is necessary beyond actual food production: legal/compliance, tax/accounting, risk management, marketing, sales, storage, distribution, and customer service.
To be clear, we can't say we relate to all of Chris' experience, especially Farming While Black, a good read if you're comfortable with being uncomfortable, or okay with all political parties being called out and, if you're white, having the opportunity to imagine why a Black farmer in typical farm clothes (i.e. dirt-stained) is looked at differently when doing home deliveries in a farm truck in upper middle class white neighborhoods.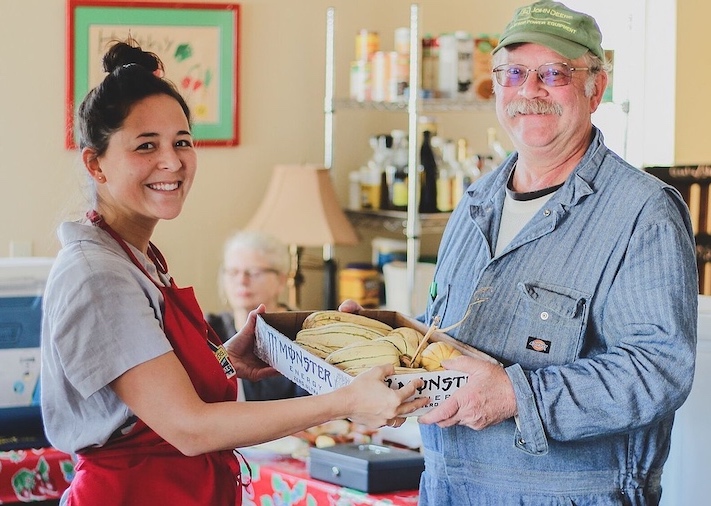 I have been casually following Chris' writings for a year and a half after reading Small Family Farms Aren't the Answer which, among other topics, included an economic critique of an institution so many of us love—farmers markets—and all the money, time and resources individual farmers put into them which, in aggregate, could utterly transform our local food systems if we built more cooperative structures. I thought of this article again recently when Food Roots published in their 2020 Food Producer Assessment that some Tillamook County producers are spending the same amount of time delivering food as 3.8 full-time employees, often passing each other on the road or, very literally, bumping into each other while delivering to restaurants, grocers and food hubs.
---
More and more of us are working to create models that promote
economies of scale that keep more food dollars in the hands of the local producers
and making it easier for the next generation to gain stability as producers.
---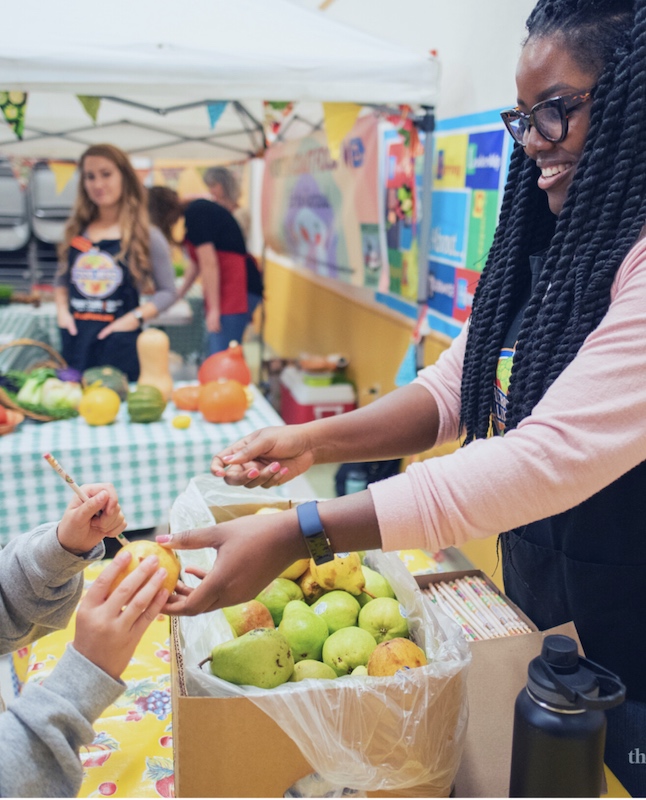 We've centered our ranch's growth and resilience on cooperation, learning to exercise our mutual aid muscles, learning to ask for help, and finding ways to serve others—and we acknowledge we are riding the waves created by so many others before us. Chris inspires on similar topics from different angles, bringing his biracial experience, being raised by a Black father and an Indigenous mother from the Choptico Band of Piscataway Conoy, to create a vision for a better food system. Like our North Coast Food System Collaboration, he, too, was part of the Rockefeller Food System Vision. You can read our North Coast collaborative vision (with videos!) and a pretty short publication version.
It seems that more and more of us are working to create models that promote economies of scale that keep more food dollars in the hands of the local producers, all the while making it easier for the next generation to gain stability as producers.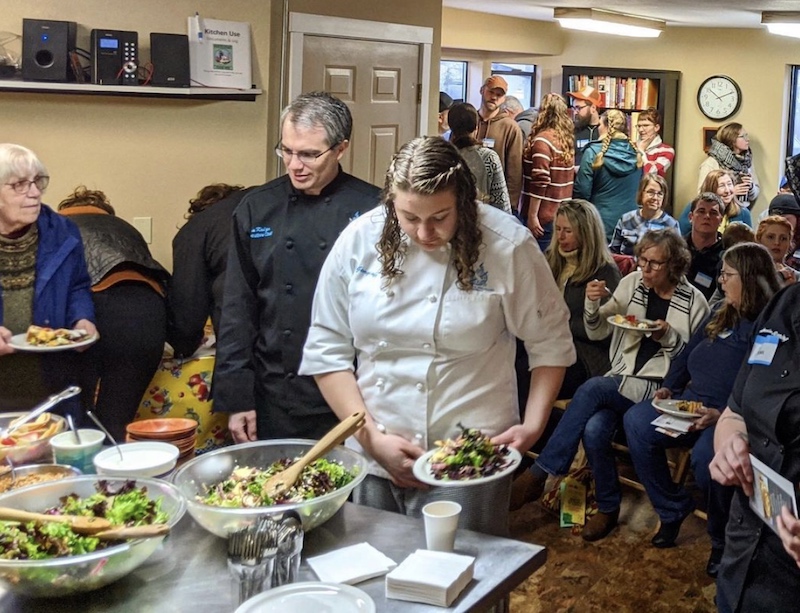 The Rockefeller Vision spurred a deeper collaboration of nonprofits, economic development organizations and inspired farmer, fisher and rancher colleagues on the North Coast. Because of that work our region has received this year just shy of $650,000 in federal, state, and local grants to accelerate work over the next few years to improve coordination in our food system; increase local procurement through food hubs and from institutional, grocer, and restaurant buyers; improve access to healthy foods for all income levels; and, above all, slow economic leakage that happens when food dollars go to processed, flavorless and nutrient-poor foods trucked in by national food companies that squeeze producers all over the world.
Soap boxes aside, the point of all this is we are blessed and thankful to be part of a food system supported by our community, and also to be working in collaboration to actively improve the economic viability of all of our local farmers, fishers and ranchers, which in turn directly increases food access for all residents as well as building real wealth in our rural communities.
Photos from Nehalem River Ranch, Sylvanaqua Farms and the North Coast Food Web.
Posted on November 19, 2020