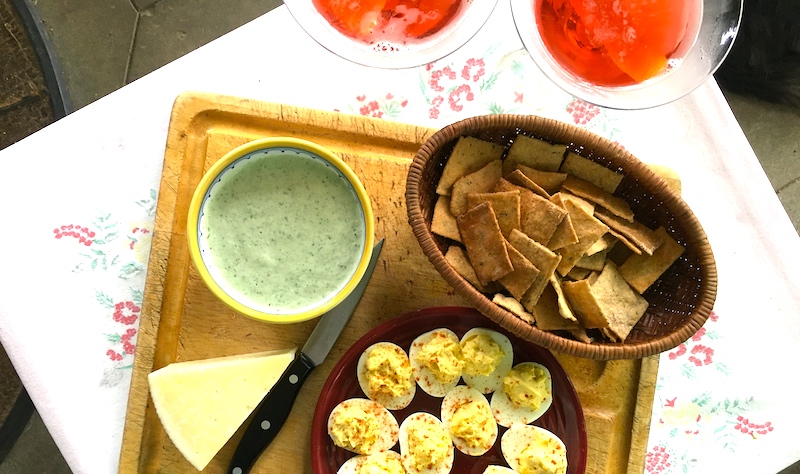 I'm gonna lay it all out on the line here. I am not a happy camper when I cannot see my friends, as the kids say, "IRL"—in real life; to hear their stories, watch their faces erupt into guffaws, or catch the tiny nuances at the corners of their mouths or the glint in their eyes (talking to you, Anthony Boutard).
Facetime or Zoom meet-ups are not the same as those face-to-face, real-time moments. I get that it's necessary if your family or friends live across the country and electronic connections are better than once-a-year, holiday trips. But a pandemic's a pandemic, especially when cases are spiking, and no one wants to get sick or make their loved ones or communities sick, much less kill them.
So how do you socialize in person and still keep yourself and others safe?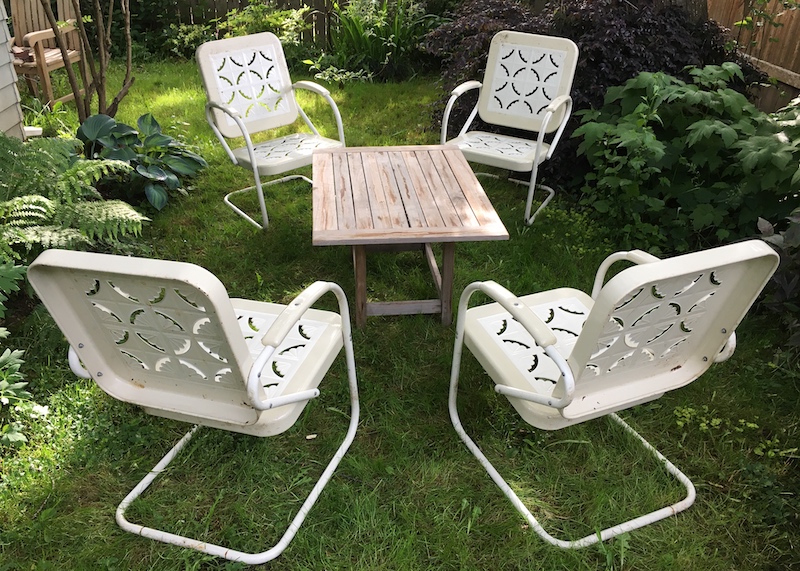 Some recommendations are obvious: Stay outside. Wear masks. Keep at least six feet between each other. Or, as Melissa Clark said in a recent New York Times article on entertaining in a pandemic, "the only way to bring people together is to figure out how to keep them apart."
While admitting that there's no way to host a gathering that is 100 percent safe, Clark said it is possible to reduce risks. I agree with her advice to use the comfort threshold of the most anxious person in the group as your guide, since the point is to spend quality time together, not give someone PTSD.
This takes communication with your guests, both in the planning and setting of expectations for the gathering. Clark goes so far as to discuss appropriate bathroom protocols with her guests, but we've chosen to solve that problem by limiting the length of time spent at the handful of happy hours we've had with good friends and family. We have yet to break the dinner barrier, but will be doing that this weekend, again with lots of planning and discussion of comfort levels.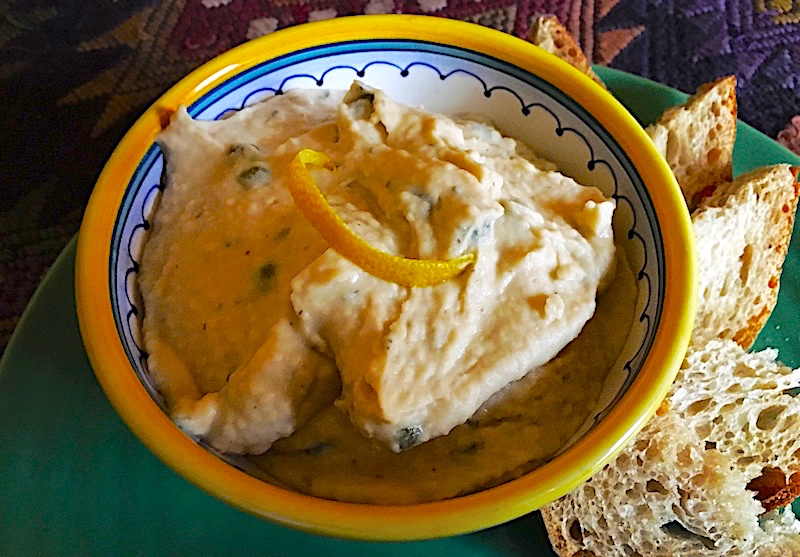 My best advice is to keep it simple. Dave has mastered the art of making cocktails while wearing a mask and gloves, and I've managed to cobble together our meager collection of trays so each party has their own individual appetizer serving. Dips and salsas are easy to spoon into cups or bowls, cheeses can be divided into individual wedges and crackers or chips can be parceled to avoid the problem of reaching into a common serving bowl.
Wine is easy, since one person can be the designated "pourer" so multiple people aren't handling bottles. Paper napkins and sanitzer have become a part of the tablescape, with bleach wipes available as well.
Below is an easy white bean spread that makes enough to be divided, and has been a hit at a couple of our cocktail hours. I'm just happy to be seeing friends again!
And if you've got some bang-up suggestions for entertaining in a pandemic, e-mail me your ideas and what you've learned. I'd love to do a follow-up post!
Tuscan-style White Bean Spread with Capers
1 15-oz. can cannelini beans, drained (or use 2 c. cooked white beans)
1 medium clove garlic
1/2 tsp. salt, plus more to taste
1 tsp. dried thyme
1 1/2 Tbsp. lemon juice
3 Tbsp. olive oil
1 Tbsp. capers (or more if you adore them like I do)
1-2 Tbsp. parsley, minced (optional)
Put beans, garlic, salt, thyme, lemon juice and olive oil in food processor and process until smooth. Using a spatula, scoop bean purée into medium-sized bowl and add capers and parsley. Stir to combine and adjust salt. Serve with bread, pita or crackers.
Makes about two cups. (Can be doubled.)
Posted on July 2, 2020