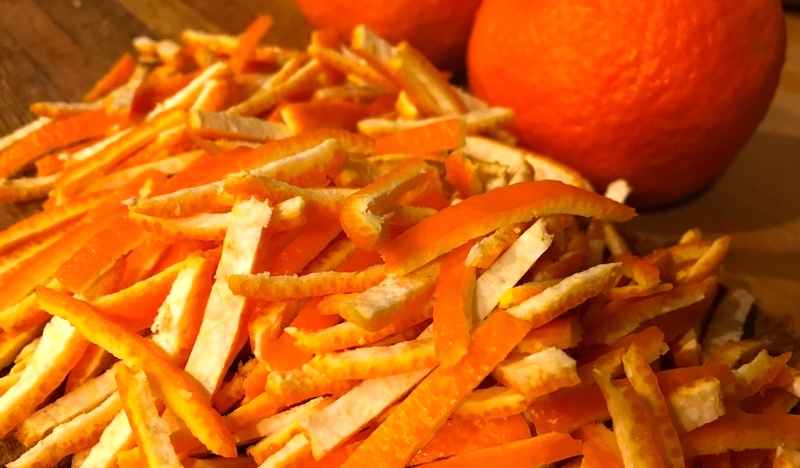 The holidays heralded the beginning of citrus season, when the usual bins of lemons, limes, and oranges at the stores expand exponentially with an avalanche of fruit from sunnier climes. From tangerines and clementines to kaffir limes and buddha's hands, now is the time to play with them in everything from beverages to baking and even in savory dishes.
When I wrote recently about juicing and zesting those odds and ends of citrus left over from baking or cocktail-making, I totally forgot to mention that you can dry the peels from lemons, limes, oranges, tangerines, clementines and mandarins, too. The method for doing so is dead simple, and after drying they'll keep for several months in a closed container with your other spices. (See drying method, below.)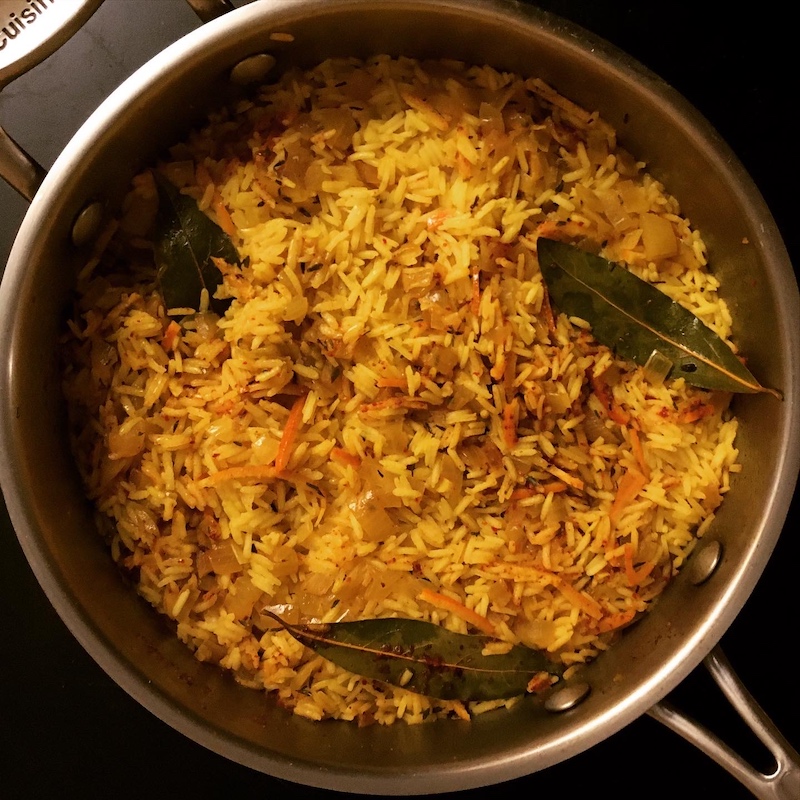 With thicker-skinned citrus like oranges and lemons it'd be best to just use the outer peels, since their pith can be bitter, though with thinner-skinned fruit like Meyer lemons and tangerines (and their small round cousins) you can use the whole peels. And of course I'd recommend only using organically grown citrus, since a wide variety of toxic chemicals and sprays are used on conventionally grown citrus trees and fruit.
All that's left to do is strew the peels with abandon, since they'll add their special zing to just about anything you can think of, from seasoning mixes to teas, in baked goods and scattered on salads, in marinades and salad dressings and on chicken or fish.
Turmeric Rice with Dried Tangerine Peels
2 Tbsp. butter
2 Tbsp. olive oil
1/2 onion, chopped fine
3 cloves garlic, chopped fine
2 c. jasmine rice
1 Tbsp. turmeric
4 c. chicken broth
3 bay leaves
1 tsp. thyme
1 Tbsp. dried tangerine, clementine or mandarin peel (see method, below)
2 tsp. salt
1-2 tsp. red pepper flakes (optional)
Remove peels from citrus. Slice into 1" long by 1/8" strips. Place on parchment paper-lined sheet pan (or a smaller-sized pan if you're just doing a couple). Place pan in oven at lowest setting (100-150°) for 45 min. to 1 hour. Check to see if they're dry but not crispy. If they're still moist, keep drying and checking every 10 min. or so.
In a wide, flat-bottomed pan or deep skillet, heat the butter and olive oil over medium-high heat. When it shimmers, add onion and garlic and sauté until onion is translucent. Add rice and turmeric and stir to combine. Add broth, bay leaves, thyme, dried peels, salt and red pepper flakes and stir briefly to combine. Bring to a boil, reduce heat to low and cover. Simmer 20 minutes or until all liquid is absorbed and rice is tender (add more liquid if rice isn't done). Taste for salt and adjust.
Posted on January 5, 2022