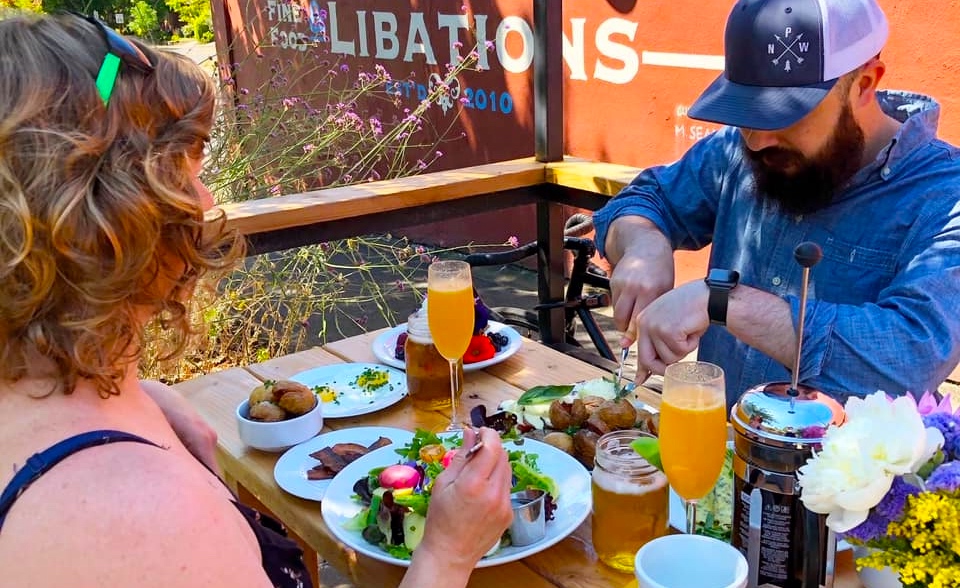 Apparently rumors are flying that Portland is rife with bomb-throwing terrorists, the air is thick with tear gas and the city is practically in ruins. But that's so last week! (Just kidding. Any damage was limited to a tiny area south of downtown.) Though like other U.S. cities, the out-of-control pandemic—thanks a sh*tload, GOP—has hit our food community hard, and there have been notable closures among longtime institutions and newcomers alike. My friend Leslie Kelly, a fan of PDX who is a contributor to Forbes.com, wanted to let folks know the city's vaunted restaurant scene is still alive, if not as thriving as it once was, so she asked me and a few other food writers to discuss our favorites.
Here's my list: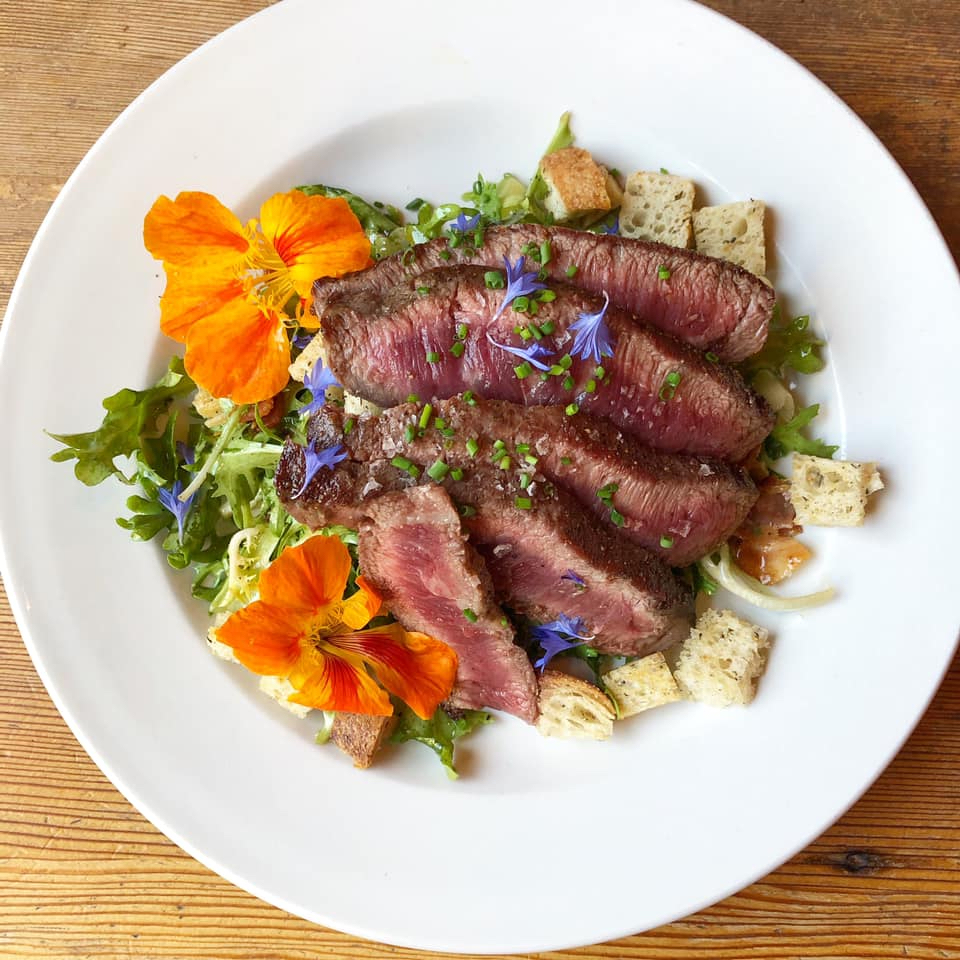 Grain & Gristle's new owners Heidi Whitney-Schile and her husband Jeff Schile bought the restaurant from founding chef Ben Meyer, Upright Brewing's Alex Ganum and Marcus Hoover, maintaining the original owners' focus on house-made cooking showcasing locally sourced meat, charcuterie, produce and baked goods, along with a rotating selection of local brews. Quality ingredients, affordable and approachable, it never disappoints. Takeout dinners Wednesday through Saturday and limited patio seating for weekend brunch.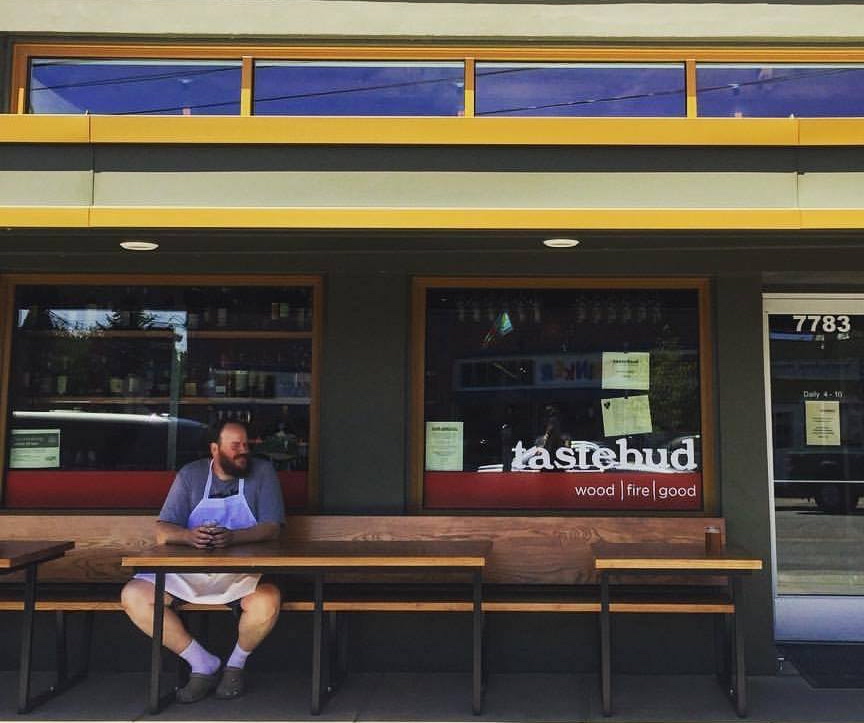 Tastebud got its start in 1999 when former farmer and pizza maven Mark Doxtader towed his wood-fired mobile pizza oven to the Portland Farmers Market where he sold his fresh-baked bread, bagels and pizza. He opened his first brick-and-mortar restaurant in the Multnomah neighborhood in 2014, selling the same farm-sourced, sourdough crusted pizzas and his legendary fresh locally sourced salads and other offerings with hand-crafted drinks and local wine and beer. Open for takeout only.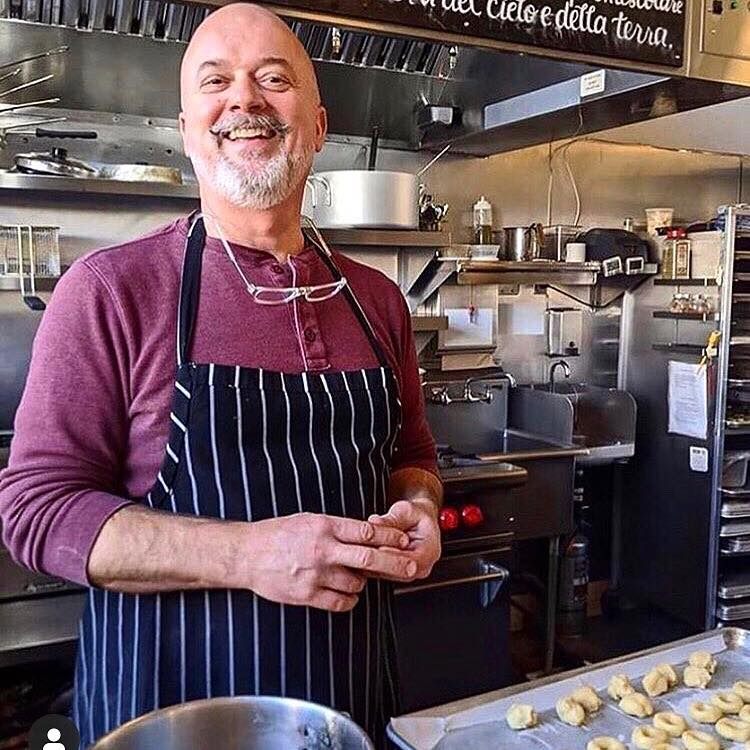 Burrasca chef/owner Paolo Calamai and his wife, Elizabeth Petrosian, moved to Portland direct from Paolo's native Florence, Italy, in 2013, after visiting friends in the city and falling in love with its casual style and the fact that it was an affordable place to realize their dream of starting their own restaurant.
Paolo had worked in restaurants on both sides of the pond all of his working life, and decided to test Portland's tolerance for the cuisine of his native city. They refurbished a food cart, which got so popular that they were able to open their restaurant in two years.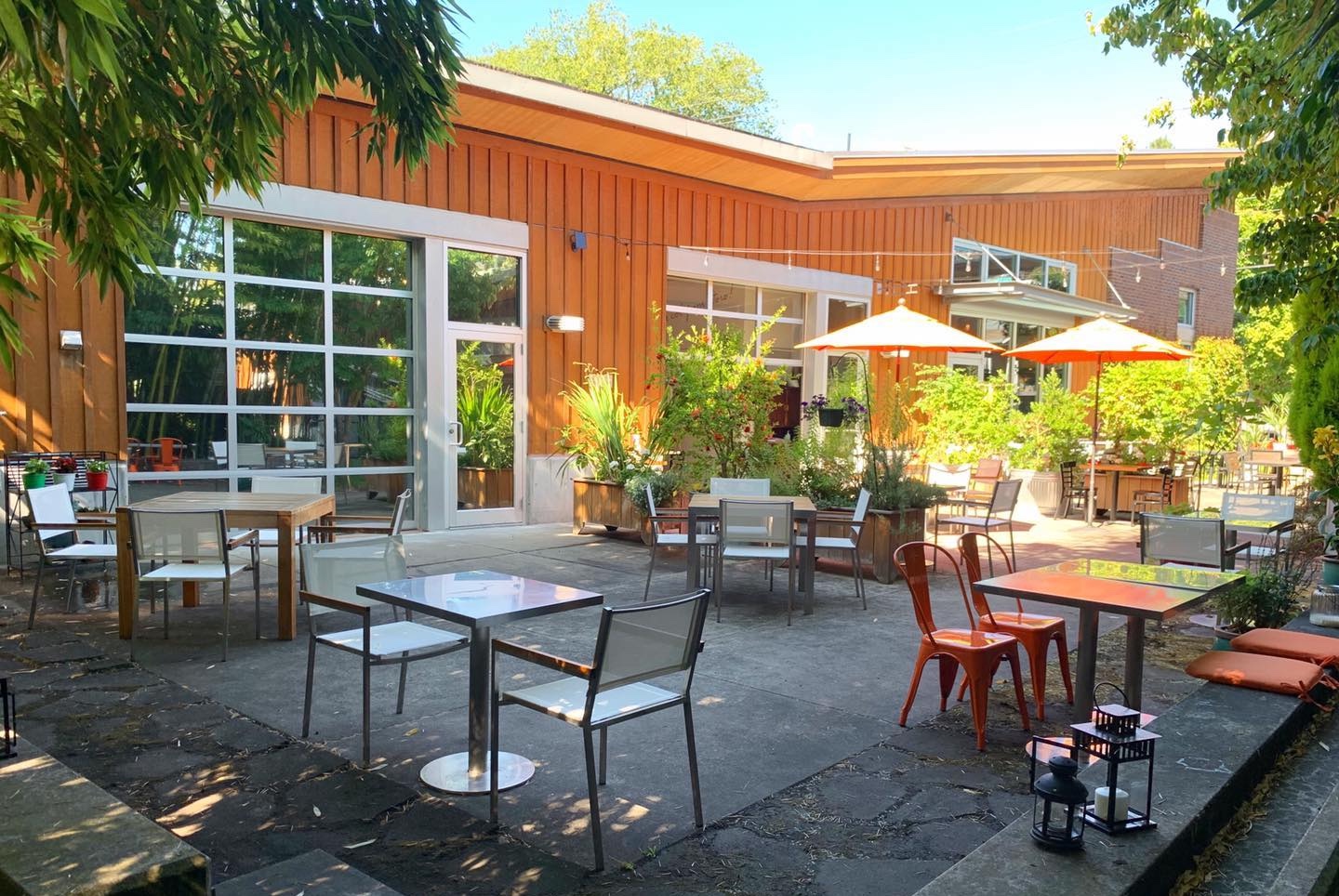 Known among the city's fans of Italian food—including Beard-nominated chef Cathy Whims of Nostrana—for its Tuscan classics like pappa al pomodoro, gnudi, and the squid stew called inzimino, the homemade pasta Paolo rolls into tubes called pici or the papardelle he sauces with wild boar ragu have also found an admiring audience. This summer they're currently selling out their socially distanced seating on the garden-like outdoor patio.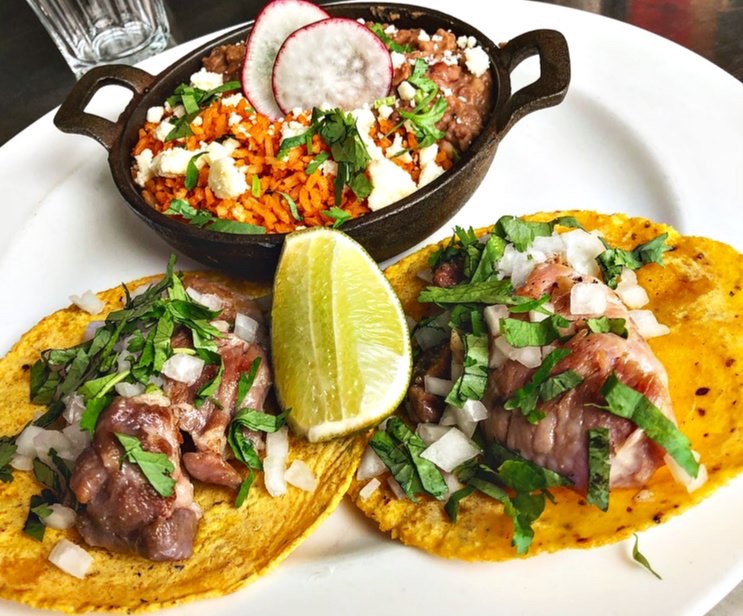 A devotée of the Mexican food scholar Diana Kennedy, chef Kelly Myers opened Xico on a little-trafficked stretch of SE Portland's Division Street in 2012 with a dedication to serving the authentic food and preparations of Mexico. The street soon grew up around the 60-seat restaurant, though sadly, in 2018, Myers suffered a severe stroke. The helm was taken over by Myers-trained staff which still serves the organic, heirloom nixtamalized corn that is ground into the masa for its tortillas and the sauces made from native Mexican chiles. It is open for takeout only at this time.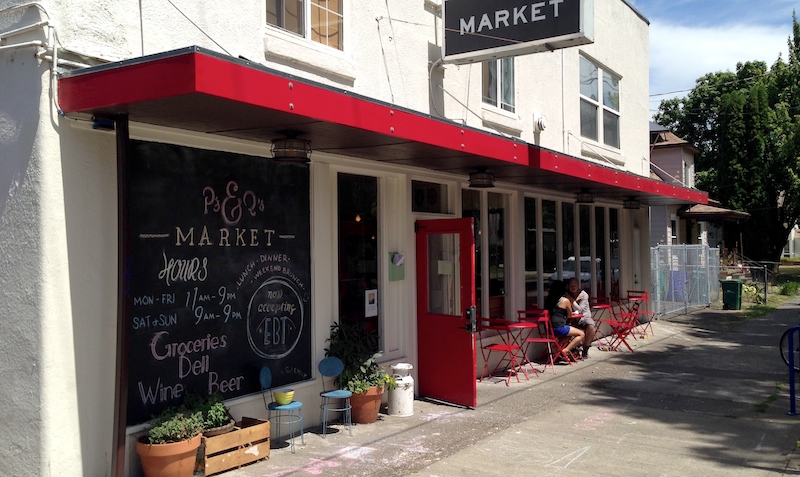 The snug P's & Q's Market in the city's up-and-coming Dekum neighborhood has evolved into a "corner deli" with a menu of cold grab-and-go sandwiches and salads plus snacks, drinks and locally sourced groceries and dry goods, and also serves weekend brunch. Its delightful, homey atmosphere is a throwback to small cafés you treasured. It's open for phone-in takeout orders, patio dining (with cocktails!) and online grocery orders.
Read the rest of PDX Dining Recs From Savvy Insiders, with best picks from Portland food notables Ivy Manning, Jonathan Kauffman and Mike Thelin. (Note to Sarah Minnick: I listed Lovely's among my top faves, but Kauffman had already claimed it. Dang!)
Posted on August 18, 2020