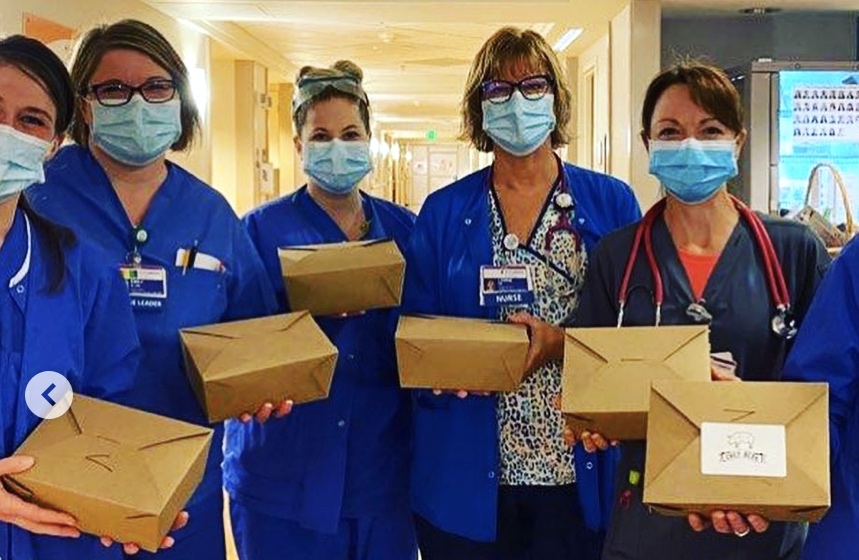 When I asked chef Berkeley Braden how he got involved making and delivering free meals to nurses, truck drivers and his fellow food service workers in the pandemic—most of it on his own dime—he said his motivation was two-fold. "My first motive was selfish, " he said. "I need to be busy so I don't go stir-crazy. I can't just sit around…I have to have stuff to do."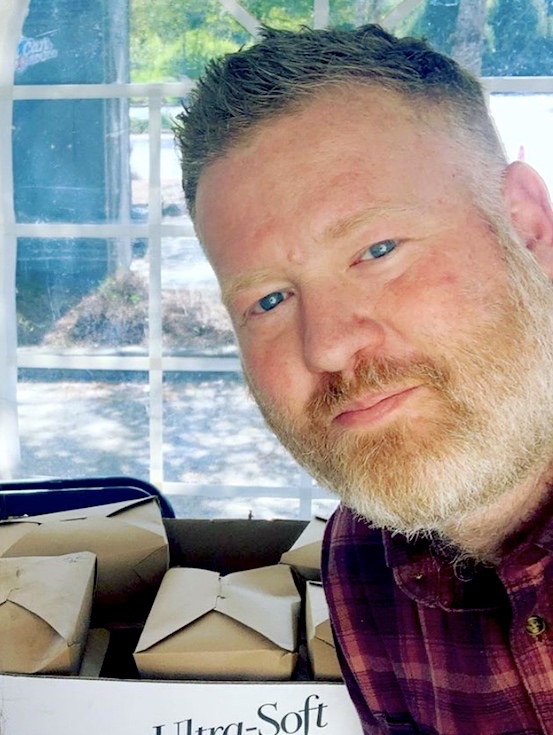 The second reason?
"Restaurants are fucked," he said bluntly. "Lots won't reopen, and if they do they'll have to do so in a radically different format, which screws with your margins." Braden believes that will leave a majority of industry workers—think everyone from chefs to sous chefs to prep people, wait staff, bussers, dishwashers and more—out of a job, most with no savings and short on money for food for themselves and their families.
That's when he decided to step in.
As a personal chef and caterer, Braden said, he'd done really well the last few years, so when his business slowed down due to the pandemic, he started cooking for out-of-work friends and acquaintances in the service industry who didn't have enough money to buy food.
"I enjoy helping people," he said. Plus, "as a chef, I know how to produce lots of good food for very little money."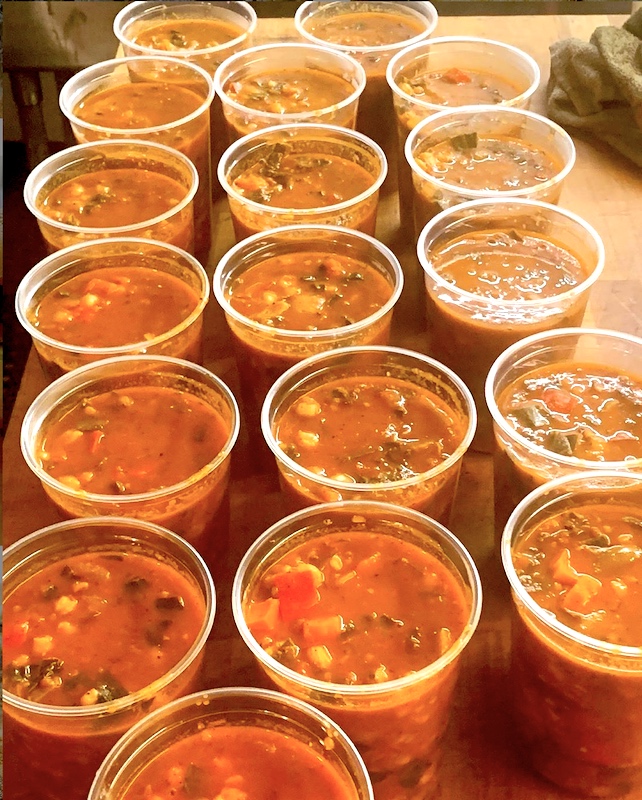 The industry lunches tend to be simple—soups, stews and sauces that he cooks in large quantities once a week. Nutritious, filling and packed with flavor, Braden ticks off a list that includes minestrone soup, coconut tomato curry, pasta puttanesca and a vegan posole. Regulars come by his kitchen to pick up packaged meals to take home. He also delivers to neighbors like the wait staff in a coffee shop near his commercial kitchen, which enables him to keep in touch with how they're doing. Another industry friend will take several meals to deliver to people he knows who are having a hard time getting by.
Braden then partnered with a client to organize a fundraiser to take lunches to long-haul truckers. His takeaway was that they're a very underserved group "who continue to get us the things we need."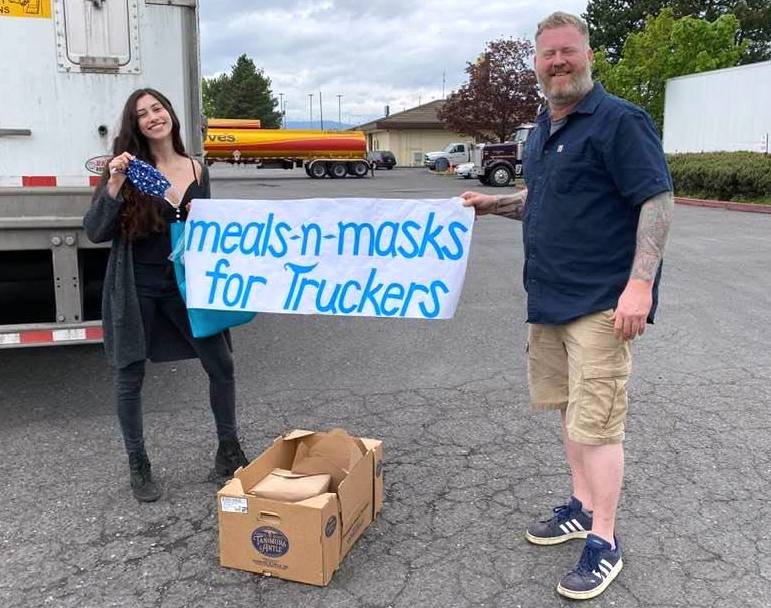 Following the fundraising event, Braden, his coworker Izzy Davids and friend Beth Everett teamed up to take meals out to a couple of area truck stops, looking for people sitting in their trucks. A few were confused as to why someone would do that for them, he said, since they're used to being overlooked or taken for granted.
"One guy even told us to fuck off," Braden said. But a little while later as they were packing up to leave, the trucker came back and apologized, saying that he wasn't used to having people give him something without expecting anything in return.
Kara Morris, a supervisor with Kaiser Home Health, said that Braden jumped at the chance to make lunches when Morris mentioned to Braden's wife, Tracy, that she was looking for resources for meals for her medical staff.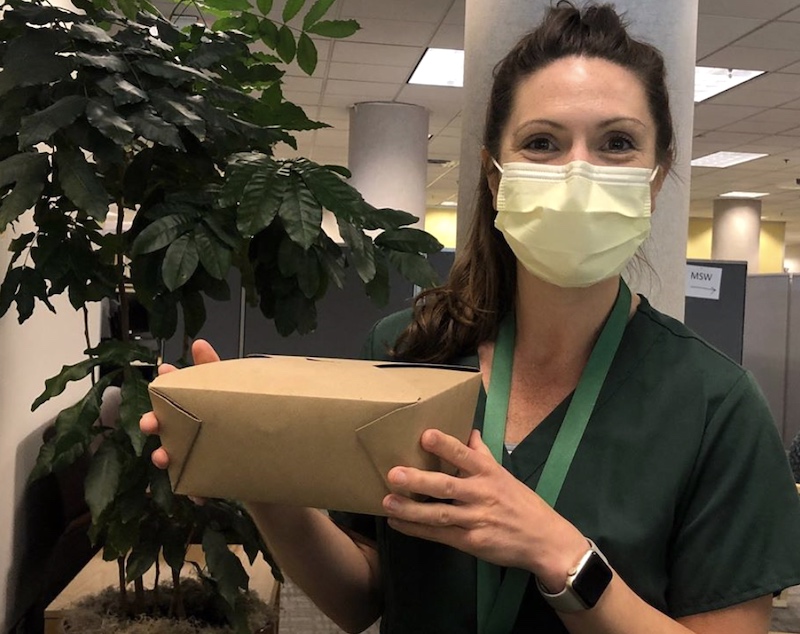 "He said he wanted to donate meals, and only asked 'when and how many?'" Morris said. "It was great—he's been so organized, thoughtful and meticulous." She said it's wonderful that her staff can swing by between rounds and pick up a meal in the middle of a stressful day.
"Home health care staff are often forgotten" in the stories about frontline medical workers in the pandemic, she said. "They're taking care of COVID positive patients, going into their homes." Morris added that the meals are so hearty that there's often enough left over for workers to take home to their own families.
Braden has been posting photographs on his Instagram feed of the meals he delivers and the masked—but obviously smiling—faces of medical staff holding their meals. He said a few people have contacted him "out of the blue" and offered to send money to "put toward something good," including one man from Alabama and another whose wife brought home leftovers from the meal he'd delivered to Kaiser that day.
While Braden said he's taking it a week at a time, he doesn't see stopping anytime soon. "I'm just happy to help people," he said. "I want to do the right thing because it's the right thing to do. It all manifests itself and gets itself out there in so many ways."
Morris agrees. "[Braden] really cares about food, the process, and the people," she said.
Posted on May 6, 2020