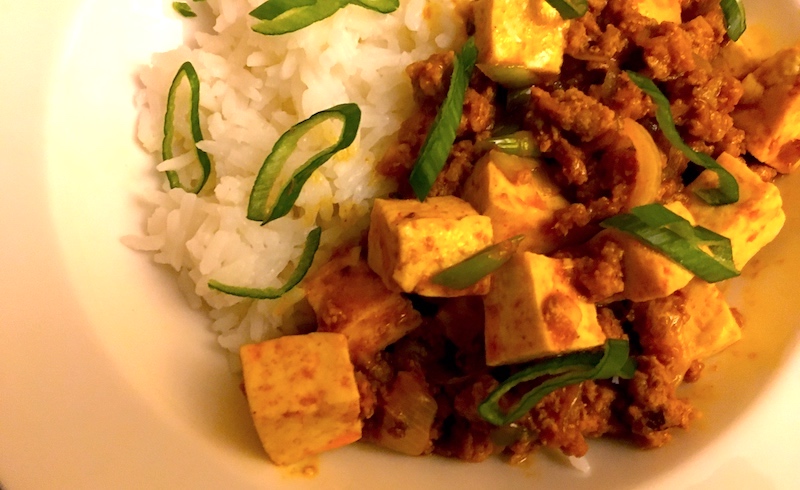 It's a pretty common trope that blogs, especially cooking blogs, are supposed to be cheery, encouraging, inspiring their readers with a can-do, positive attitude about taking ingredients and turning them into tasty, Instagrammable meals.
But I won't lie to you. As much as I love taking sustainably grown, bursting-with-life, seasonal ingredients and making delicious meals for my family, the daily chore can get to be a grind. Throw in a global pandemic that limits trips to the store to once a week rather than nipping to the store for that lime you forgot on an earlier trip, not to mention social distancing, masks and gloves, and pretty soon you're over your stress limit.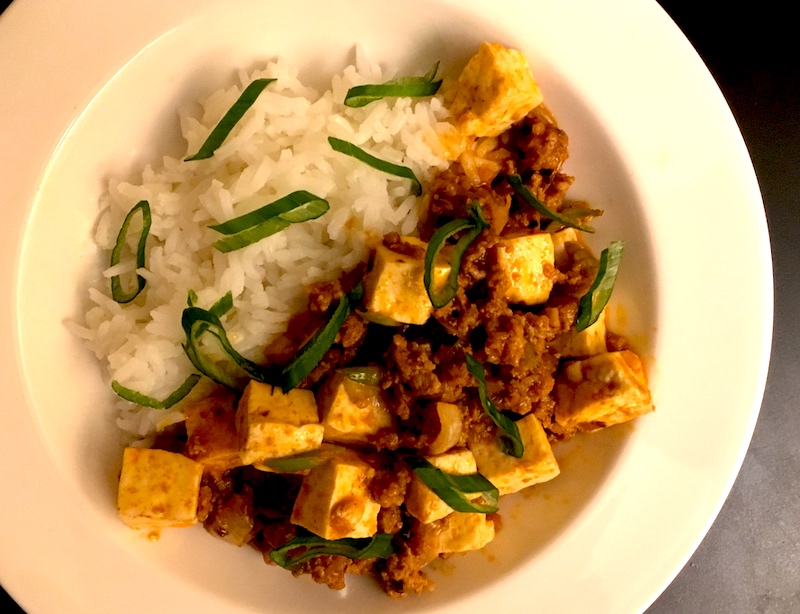 Personally, my cranky quotient has been off the charts lately. (Just ask Dave.)
This rant is all by way of saying, let yourself off the hook. Sam Sifton and Gwyneth Paltrow aren't peeking in your windows, so don't worry if you don't have all the ingredients called for in a recipe. Find something in your pantry or in the back of the condiment shelf in your fridge that might approximate it, or leave it out altogether. You're cooking in a pandemic, dammit!
This exact thing happened the other evening as I was trying to come up with something for dinner. I wanted to use some tofu that I'd bought the week before that had found a super cold spot in our fridge and was partially frozen but still usable. I was looking up recipes and came across one for mapo tofu that called for ground pork—I had some in the freezer and could easily thaw it in time—but also required a Chinese fermented bean paste called doubanjiang, and mirin, a Japanese rice wine. Neither of which I had.
I did find a half jar of gochujang, a Korean fermented red chili paste left from a batch of kimchi, some black miso a friend had made (thanks, Linda!), and there was a splash of sauvignon blanc left from the night before. "Good enough!" says I. And dang if it wasn't perfectly swell.
I am, after all, cooking in a pandemic.
My Mapo aka Pandemic Pantry Tofu Pork
1 lb. firm tofu
3 cloves garlic, minced
1" piece ginger, peeled and grated
2 Tbsp. vegetable oil
1 lb. ground pork
1 c. spring onions, thinly sliced
3 Tbsp. gochujang or doubanjiang
2 Tbsp. mirin or dry white wine
2 Tbsp. miso
1 Tbsp. fish sauce
1 tsp. toasted sesame oil
Slivered green onions or save a few slices of green tops from the spring onions
Take 1 pound block of firm tofu and slice into 1/2" slabs. Place in single layer in 8" by 10" dish. Set slightly smaller dish on top and weight with large cans or bowl of water to press water out of slabs. Allow to press for 30 minutes. Drain and slice slabs into 1/2" cubes.
Heat oil in deep skillet over medium-high heat. When it shimmers, add garlic and grated ginger and warm about 30 seconds. Add ground pork and brown. Add sliced spring onions and sauté until tender. Add remaining ingredients and stir for 3-5 minutes. Add cubed tofu on top and very gently combine with the meat and onion mixture; reduce heat and simmer 5 minutes. Serve with rice. Garnish with slivered green onions.
Posted on May 20, 2020