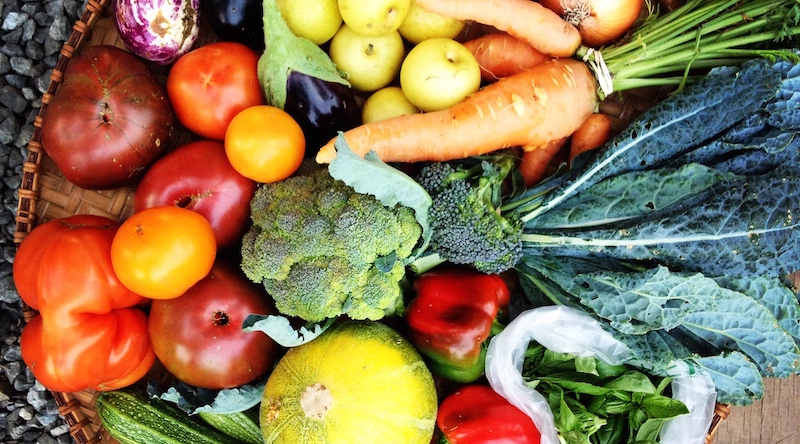 Last night about 9 pm my phone alerted me that I'd received a text. I went over and checked it. It read:
"It's Jared with your meat delivery. It's been a loooong day but finally toward you with two quick stops. Prob by 9:30. That pushing too late?"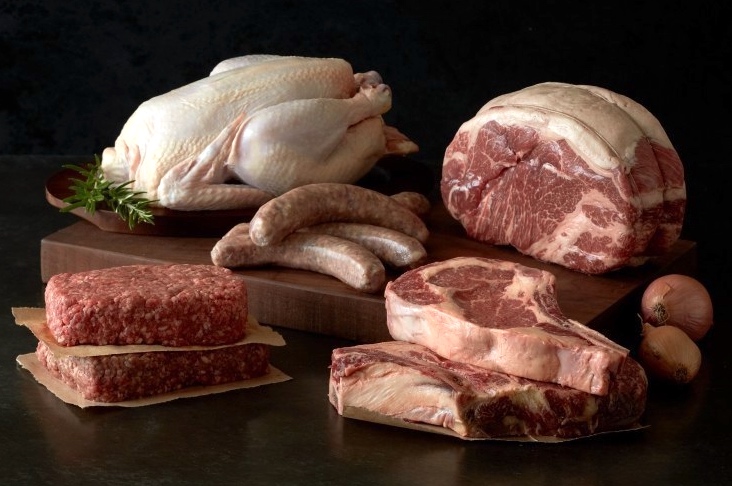 My boxed order of a chuck roast and five pounds of pork sausage from Nehalem River Ranch arrived on my porch about 20 minutes later. Rancher Jared Gardner, sitting in the cab of his truck and tapping the address of his next stop into his phone, said he'd left his home in the foothills of Oregon's Coast Range at 6:20 that morning and had been on the road ever since. He had four more stops to make before he headed back.
In the shadow of a global pandemic, local farmers and ranchers, while they've lost a major revenue stream due to the shuttering of the restaurants that had made Portland a must-stop on the short list of national food scenes, seem to be experiencing a renaissance of sorts among locals looking to source food that hasn't been shipped long distances and handled hundreds of times before it hits store shelves.
Farms offering Community Supported Agriculture (CSA) subscriptions are reporting record sales far exceeding previous years, many even selling out ahead of the start of the season. Many of the farms that depended on restaurants have pivoted to offering CSA subscriptions, or setting up online ordering systems with delivery at drop-off points around the city, or even making deliveries to customers' homes.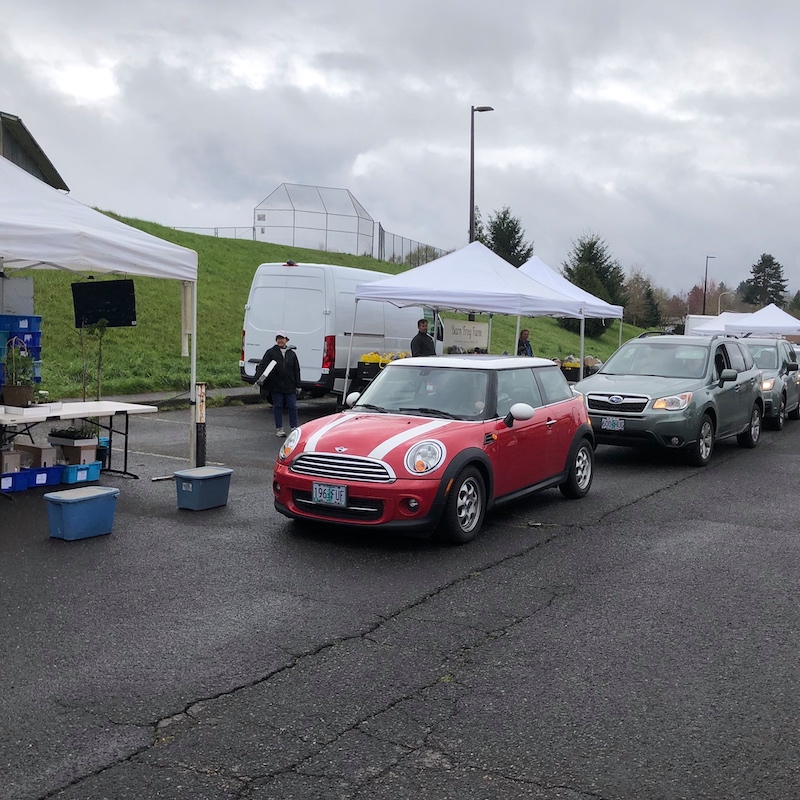 Farmers' markets themselves are adapting to the new rules and regulations surrounding the coronavirus, some going so far as to switch to online ordering and drive-through pick up, with others spreading out vendors and policing social distancing, all in the interest of supporting local farms while keeping shoppers and vendors safe. The Oregon farmers' market association has worked with state regulators on a set of guidelines and policies intended to keep markets operating as essential services, similar to grocery stores and gas stations.
Older folks, who find shopping in their neighborhood stores untenably stressful, are among those flocking to home delivery or curbside pick-up. With many supermarkets pushing out delivery of orders for a week or longer, and socially distanced lines of shoppers waiting to get into stores stretching around the block, online shopping is becoming an increasingly sought-after solution.
Businesses like Milk Run, a marketplace and distribution system for products from local farms and producers, and greengrocers like Rubinette Produce and Cherry Sprout, have seen a huge increase in customers looking for high quality local food. Perhaps for the first time, people are perceiving it as an attractive attribute that farm-direct produce and meats haven't gone through the massive system of transportation, packaging, warehousing, distribution, store warehousing and in-store stocking, at each stop needing to be handled by workers.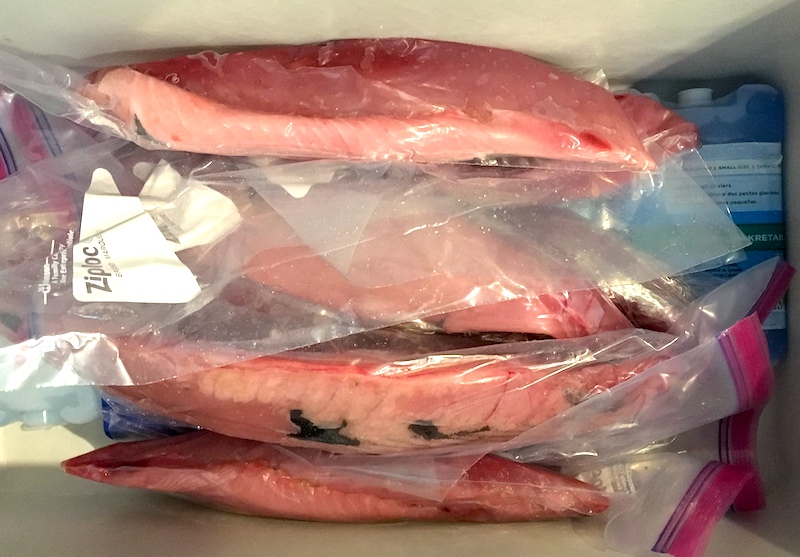 Local fishing families are getting on board, too—no pun intended—offering a variation on the traditional CSA that is being called a CSF (for fishery). One, Tre-Fin Day Boat Seafood, offers a years' subscription of two sizes of boxes of their sustainably sourced fish (there's also a one-box "trial" offering). "This is the food we wanted to feed our families, and it just wasn't available," said co-owner Barrett Ames about why he and Mike Domeyer started the company.
Cory Carman of Carman Ranch in Eastern Oregon has recently begun offering home delivery in Portland of six different boxes of pasture-raised meats designed to fit the needs of a wide variety of customers, from traditional chuck roasts and steaks to other boxes offer chicken, pork or their own custom-cut "lady steaks," which are small steaks from premium cuts like the tenderloin, ribeye and New York strip. (Read my profile of Cory for Civil Eats.)
Like Jared of Nehalem River Ranch, Cory is working within this "new normal" that we're all learning to navigate while still maintaining her commitment to a food system that works for her business, her community, the environment and the soil. Rather than worrying about what's coming next in this uncertain time, she wrote, "It seems better to imagine the world we want to emerge from this chaos, and to lean into it. Strangely enough, for me, that world isn't dissimilar to the one I've always imagined with vibrant community and nutritious food at its center."
Get a shopping guide to certified pasture-raised meat producers in Oregon.
Top photo: CSA share from Diggin' Roots Farm. Photo of meats from Carman Ranch. Photo of drive-through market from Hillsdale Farmers' Market.
Posted on April 11, 2020