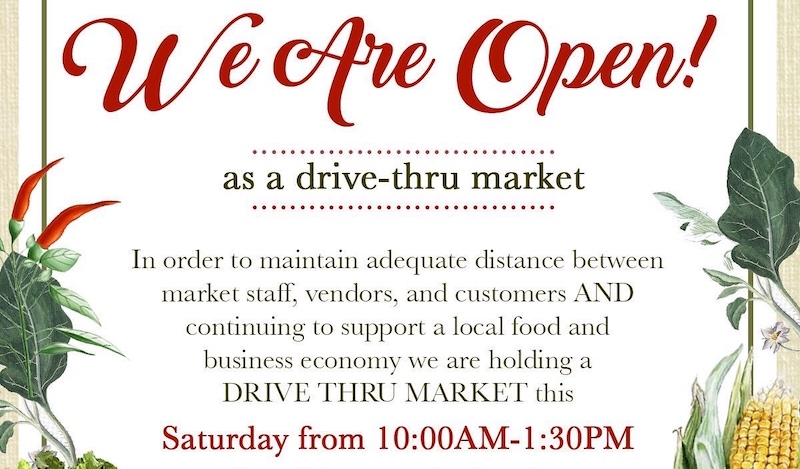 "The unprecedented situation in which we find ourselves
has changed how we define normal. And that new normal may be the status quo
for weeks or even months ahead."
In announcing that the Beaverton Farmers Market was planning to offer a drive-through option for shoppers, manager Ginger Rapport put it bluntly, writing, "To say that these are difficult times is an understatement. The unprecedented situation in which we find ourselves has changed how we define normal. And that new normal may be the status quo for weeks or even months ahead."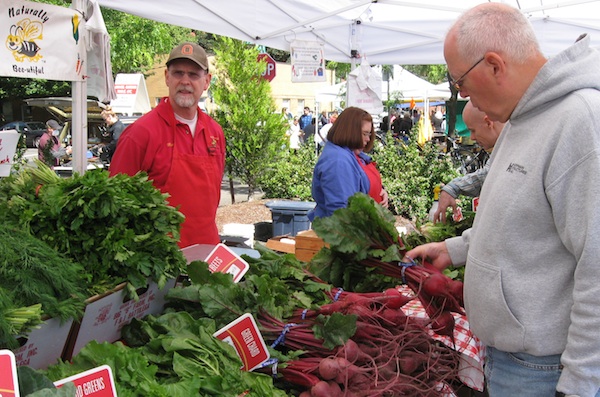 On Tuesday, March 16, Oregon Governor Kate Brown released an executive order addressing the health threat from coronavirus (COVID-19), stating that all food establishments that offer food or drink are prohibited from offering or allowing on-premises consumption of food or drink. The order also prohibited public gatherings of 25 people or more.
In seeking clarification on the order, the Oregon Farmers Market Association (OFMA) presented the case to the governor's office that farmers' markets should not be classified as gatherings or events but are, rather, open-air grocery stores and a vital lifeline for local farmers and producers. Closing them would be tantamount to cutting off a critical food source for the community, and could force many family farms out of business. In addition, the case was made that the food in farmers' markets is subject to much less handling, since it does not go through warehouses, distributors, or store staff.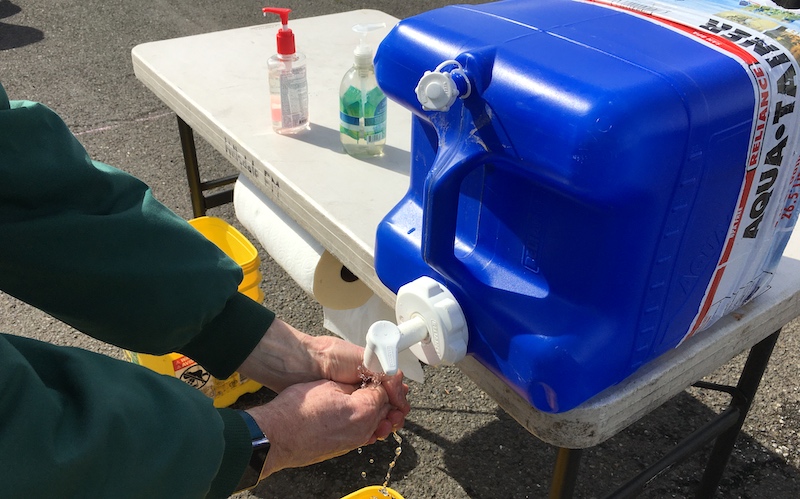 So it was with great relief that, in a bulletin on Thursday, March 18, updating the Governor's statement, the Oregon Department of Agriculture (ODA) clarified that the prohibition "does not apply to essential businesses and services, including workspaces, grocery stores, retail stores, convenience stores, farmer's markets, banks, gas stations, hotels or motels, health care facilities, pharmacies, childcare facilities, state or local government or schools."
In fact, Oregon farmers' markets had already begun implementing practices to protect shoppers and vendors from transmission of the virus and, out of an abundance of caution, were already discussing various ideas for getting products to their communities.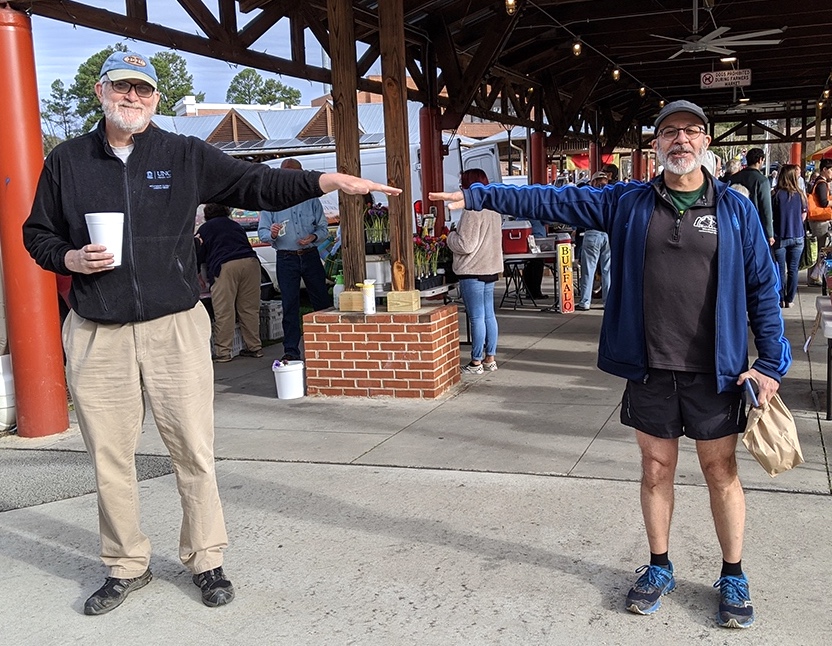 In advance of the ODA bulletin, two markets, Beaverton Farmers Market (top photo) and Hillsdale Farmers Market, decided to pivot to new models including a drive-through option at the Beaverton market where market shoppers can shop from the safe distance of their vehicle. Hillsdale canceled its regular market stall set-up and is offering online pre-ordering direct through farmer vendors, with pick-up at its regular location on market day. Both markets have mobilized to help vendors set up online ordering systems.
"COVID-19 has disrupted our routines," wrote Hillsdale market manager Eamon Molloy in the market's newsletter. "In order to keep people healthy and maintain the recommended safe social distances, we will not conduct a regular market. Farmers and food vendors are setting up pre-order portals and taking orders by email."
In a notice on the OFMA listserv, Kelly Crane, the organization's Executive Director, said that she would begin discussions on purchase of a group license for an online ordering system for interested member markets.
Pritha Golden, Market Director at the Hollywood and Lloyd farmers' markets, outlined the reasons that her markets would remain open as usual and described practices that have been instituted to keep shoppers and vendors safe. "Farmers' markets are essential," she stated. "Despite the current health crisis, food remains a basic human need, and we provide access to nutrient-dense food. With our ability to space out our vendors, provide an open-air market, and relieve stresses on grocery stores, we aim to support the safest food shopping options."
Go to online ordering and information about the drive-through option at the Beaverton Farmers Market.
Go to online ordering information at the Hillsdale Farmers Market.
Go to OSU Small Farms Team: FAQ for Small Farms and COVID-19.
---
Previous: Farmers' Markets Taking Precautions Over Coronavirus Concerns
Photo of social distancing in North Carolina by Debbie Roos.
Posted on March 20, 2020