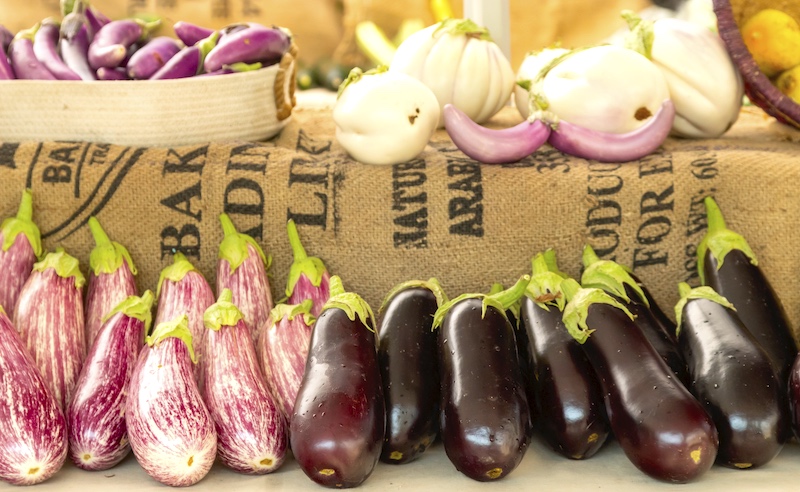 In the most recent Beaverton Farmers Market newsletter, Market Master Ginger Rapport waxed eloquent about the eggplants grown by one of the market vendors and included some recipes I definitely want to make.
Farmer Eric Hvidsten of Black Dirt Farm was not always in love with eggplant and explained how his opinion changed since he started growing them: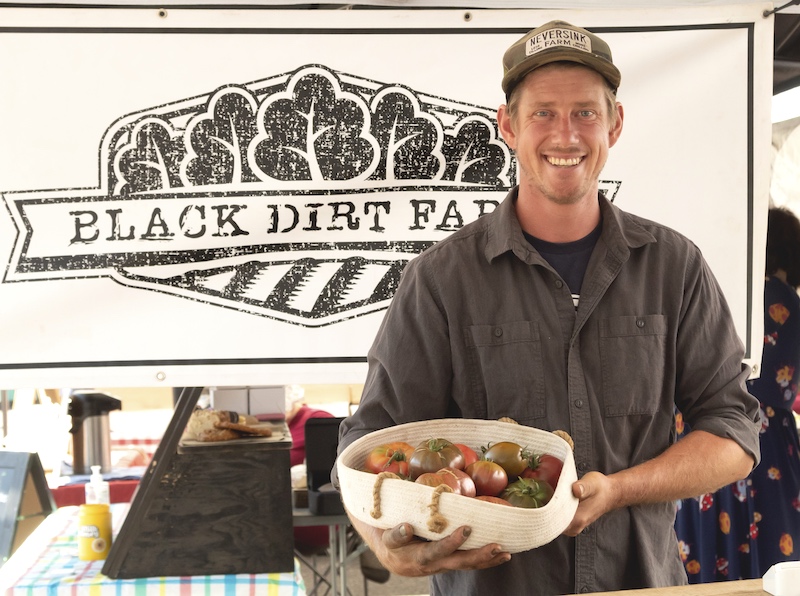 "Over the past few years, I've come to really enjoy growing eggplant," Hvidsten said. "They are absolutely gorgeous, and it's been fun exploring and experimenting with different varieties. 'Annina' is the variety that first got me hooked. Its flavor is similar to the typical Italian eggplant, but it has beautiful purple and white speckled skin that looks like marble. It looks unreal. I'm growing a long slender Japanese variety for the first time this year. It might be my favorite to cook with. Its tender skin and smaller diameter make it easy to slice into long strips or small coins. A lot of customers have recommended round Thai eggplant this year. I'm looking forward to trying these out next season.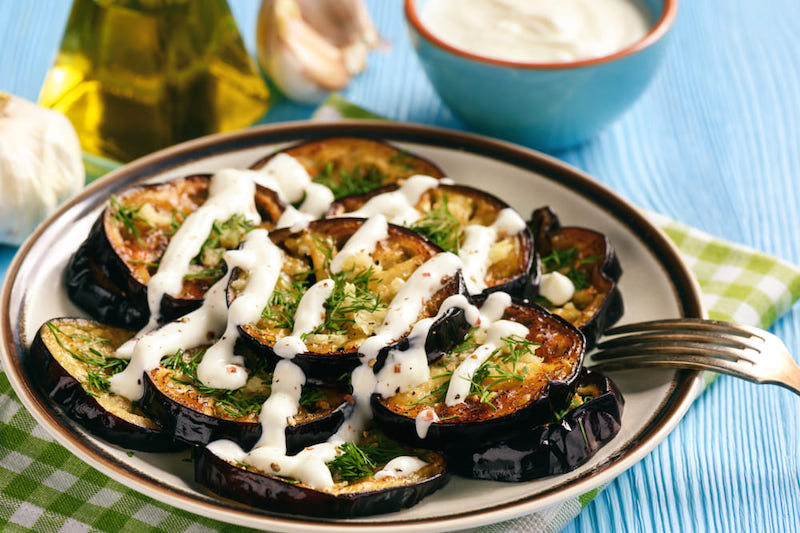 "Growing up, I was not a fan of eggplant. Eggplant Parmesan was the main eggplant dish in our house. I found it mushy and sometimes bitter. As I've experimented with new dishes I've come to really enjoy them. (See recipes linked at bottom.)
"I think its flavor really shines when paired with Greek or Middle Eastern spices like za'atar. I've also found slicing it thin and frying it briefly before adding it to the rest of the dish keeps the eggplant from getting mushy. This discovery was a game-changer for me."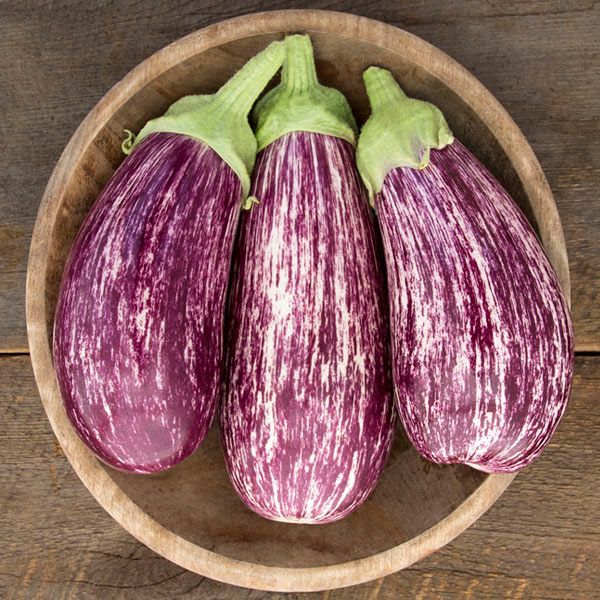 As for what it's like as to grow them, Hvidsten said, "Eggplant has grown well on my farm, but it can be a challenge. They are relatively heavy feeders—home gardeners will want to amend the soil well before planting. The big challenge growing eggplant in the PNW is that they like heat. I always grow eggplant in my hoop house. For home gardeners I recommend planting eggplant in the warmest spot available."
About how he started Black Dirt Farm, Eric said, "I started Black Dirt Farm six years ago with the goal of growing good food for my neighbors in a way that would benefit my local community, economy, and environment. I strive to work with nature to improve the soil, control pests and diseases, and grow healthy plants. Despite the challenges, it has been a joy to grow the farm and build relationships with my customers and other growers in the area. Growing with the seasons, and working with nature gives me a wonderful sense of connection to the world around me. I am so thankful for all my customers who support the farm and help me live this dream."
Simple Eggplant Bites
4 Tbsp. vegetable oil
2 medium-sized eggplants
4 Tbsp. flour
2 cloves garlic
Dill sprigs, chopped finely, plus more for garnish
2 Tbsp. plain Greek yogurt or mayo
Cut eggplants into ½ inch slices. Pat dry and dip into flour.
Oil has to be very hot before frying the eggplants. Fry both sides for about 2 minutes each. In the meantime, crush garlic, mix with yogurt or mayo, and add dill. Once the eggplant is golden-brown, set on a paper towel to drain excess oil, sprinkle it with sea salt, and drizzle sauce on top. This makes a perfect quick appetizer!
---
Check out Ginger's recommended recipes for making Roasted Eggplant Salad, Eggplant Rolls, and Baba Ganoush. And here's my recipe for an out-of-this-world Eggplant Parmesan.
The Beaverton Farmers Market is a stalwart supporter of Good Stuff NW. Photo of "Annina" eggplants from High Mowing Seeds.
Posted on September 12, 2023