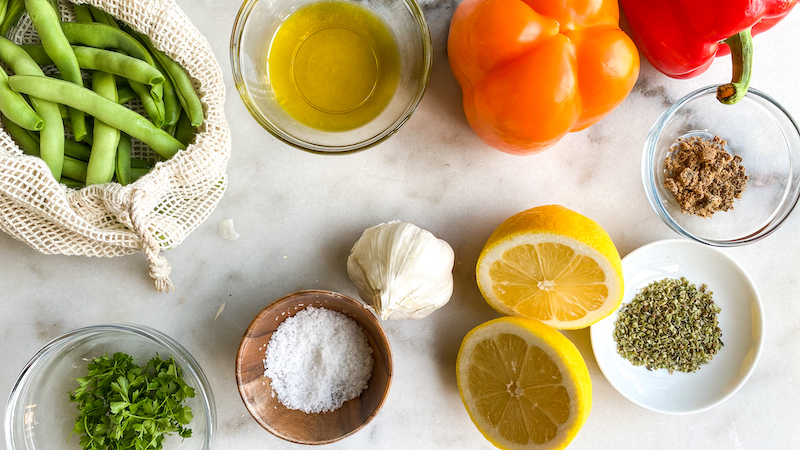 In a moment of synchronicity, I got Jim Dixon's newsletter from Real Good Food within minutes of coming home from picking a bunch of beans in my neighbor's garden. (And, yes, I did get his permission!) Not only is this salad deeply delicious and satisfying, the story of Michael Twitty and his passion for correcting the myths regarding the origins of our foodways is equally filling. Thanks, Jim, for sharing this.
Michael Twitty's green beans are loaded. The handful of ingredients add flavor, but these green beans also provide a historical link to Twitty's enslaved ancestors, who grew vegetables to survive and used whatever they had to coax out flavor. Delicious food brings joy, and Black joy is resistance. There's a lot to think about when you make this salad.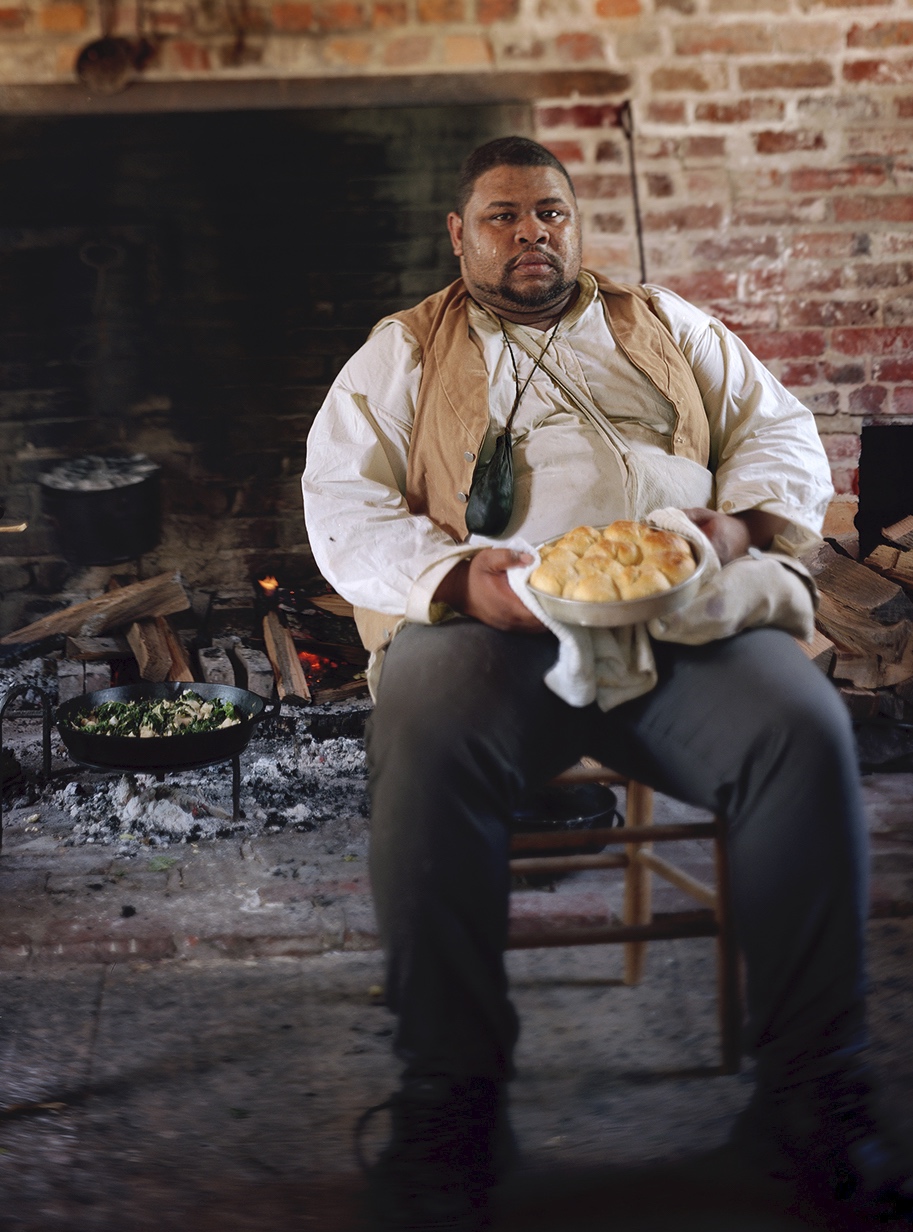 Twitty is an author, teacher, and culinary historian. He explores culinary injustice at Afroculinaria and, in the Washington Post, described himself as "four-time blessed: large of body, gay, African American and Jewish."
His 2013 open letter to Paula Deen over her long history of racist practices at her restaurants brought him national attention, but Twitty's work toward a deeper understanding of Black history and the way we eat makes his voice even more important.
There's not enough room [here] to cover it all, but this article provides a good starting point.
Michael Twitty's Green Bean Salad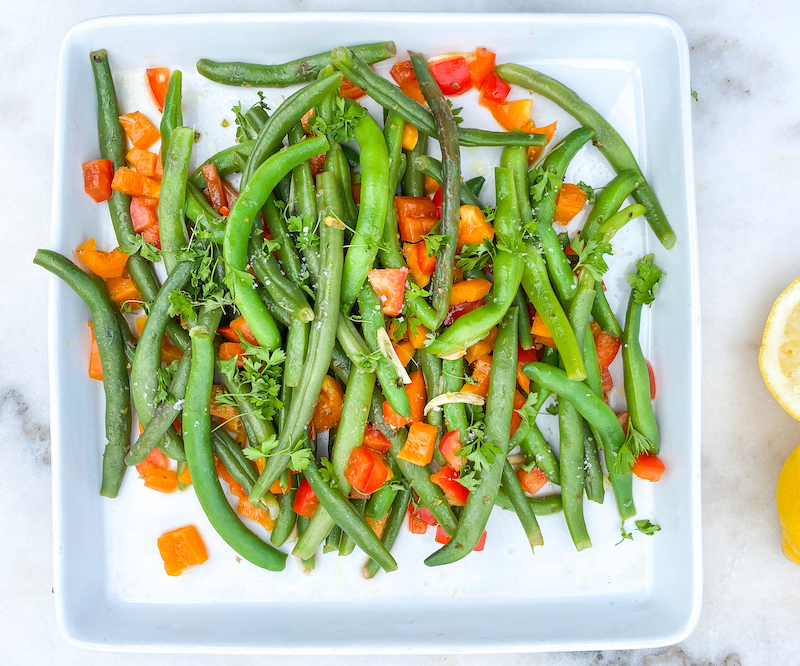 1 1/2 lbs. fresh green beans, trimmed and snapped
1 1/2 tsp. salt
4 Tbsp. extra virgin olive oil
4 Tbsp. lemon juice*
2 Tbsp. flat-leaf parsley, roughly chopped
2 cloves of garlic, sliced into thin slivers
1 Tbsp oregano
1/2 tsp. Okinawan brown sugar [or plain brown sugar]
4 Tbsp. red and orange bell peppers cut into small cubes
Place green beans in a large pot of boiling water seasoned with sea salt. Have at the ready a colander and a large bowl full of ice and water. Cook for 5 minutes then immediately drain and plunge into the ice bath until the beans are barely warm.
Make the vinaigrette while the green beans are in the ice bath. In a small bowl, whisk together the olive oil, lemon juice, oregano, garlic, herbs, salt and sugar.
Place the green beans in a non-reactive mixing bowl, add the chopped peppers, splash on the vinaigrette, mix well for a minute or two, and then allow the green beans to marinate in the dressing for about an hour or so. Toss well before serving.
---
Find more super summer salad recipes for those hot, don't-turn-on-the-stove summer days.
Posted on August 2, 2020