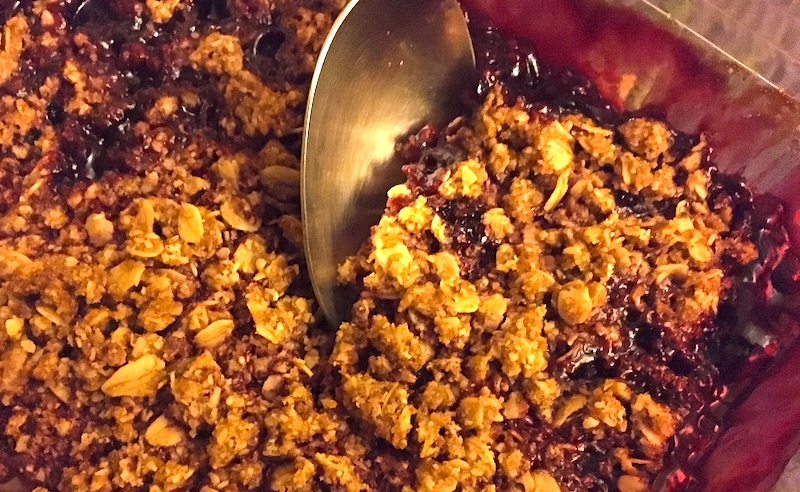 We've all been there. A good friend or beloved relative is coming to dinner, someone who has a dietary restriction, whether chosen—vegan, wheat-free, vegetarian, religious—or unchosen, like an allergy to nuts, wheat, garlic, sugar, etc., or an intolerance to certain foods. And I don't know about you, but my initail reaction is to freeze up when it comes to planning the menu.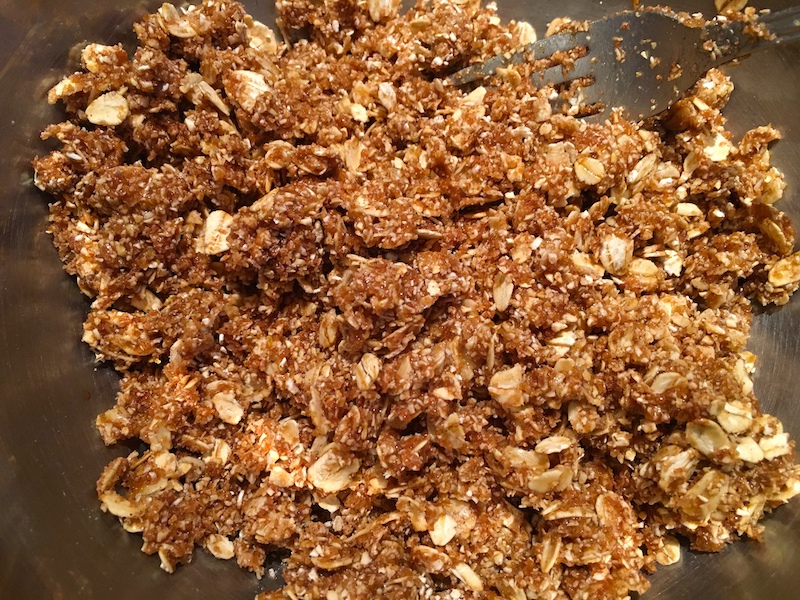 This happened recently when a couple we've known for years were coming over, one of whom has ascertained over the years that her system doesn't respond well to gluten. It's not celiac disease, just as my husband's intolerance to lactose isn't life-threatening; it's just something that makes for a "rumbly tumbly," as Winnie-the-Pooh would say.
The main dish was easy—they're meat-eaters, and I'd just bought a grass-fed sirloin tip roast from Carman Ranch that I was planning to slice open, slather with a sorrel-shallot-rosemary-fennel pollen mixture, then roll up and rotisserie. An Astiana tomato risotto using tomato stock from the 120 pounds I'd roasted this summer, and a castelfranco chicory salad with Caesar dressing were easy decisions.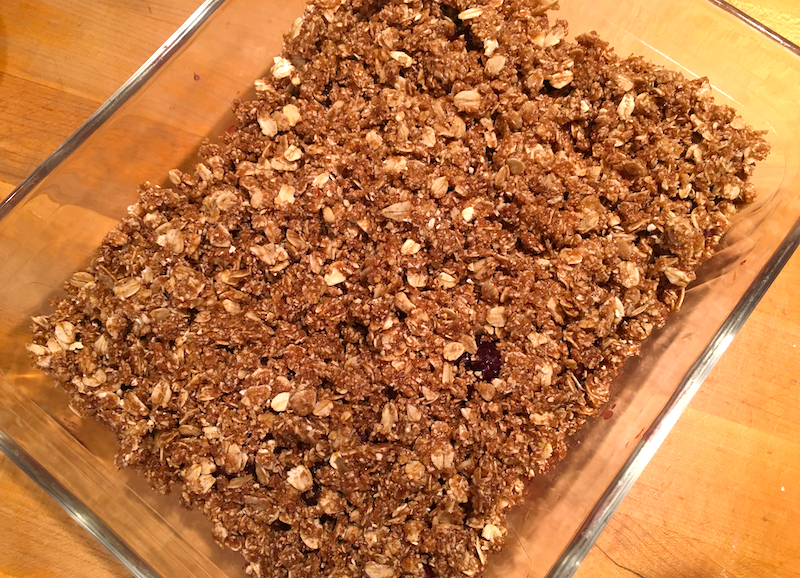 But then…dessert.
Virtually every dessert we normally make has some flour in it. Tarts, pies, crisps, cakes, all flour-dependent. Sorbet was an option, made with the scads of berries I had squirreled away in the freezer, but we were short on time for it to freeze properly. A trip to the store to buy a commercial sorbet was my back-pocket solution, but could I come up with a gluten-free dessert that wouldn't require (another) trip to the store? (The short on time element, remember?)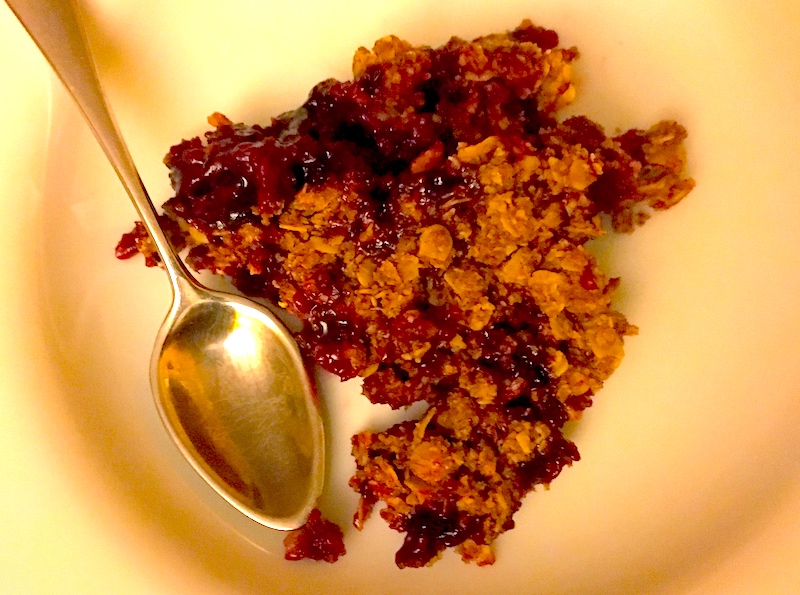 A search for "gluten free crumble" led to a recipe on the Kitchn website for a gluten-free topping that merely required grinding up oats in the food processor until they were the consistency of flour. Score!
But their crumble recipe (in my humble opinion) resulted in a clumpy product that didn't appeal to me, so I ground the oats in the processor as they suggested, but then used the "flour" as a substitute for the flour called for in my family's crisp recipe, along with the usual suspects: brown sugar, oats, cinnamon and butter or margarine.
The result was a virtual identical twin of my family's recipe, especially glorious because I used a combination of frozen marionberries from our neighbor's garden and equally incredible Chester blackberries from Ayers Creek Farm—of course the splash of Cointreau in the berries didn't hurt, either. And for the full-gluten experience, you can feel free to substitute one cup of all-purpose flour for the oat flour below.
Gluten-Free Berry Crisp
For the topping:
1 c. oat flour (see instructions, below)
3/4 c. uncooked rolled oats
1 c. brown sugar
1 Tbsp. cinnamon
1/2 c. melted butter or margarine
For the filling:
4-6 c. berries
1 c. sugar
2 Tbsp. cornstarch
1/4 c. Cointreau, triple sec or eau de vie
Make the oat flour by processing 1 1/4 cups of uncooked rolled oats in the food processor until it has a flour-like consistency. Mix the oat flour together with the other dry ingredients in a medium-sized bowl. Pour in melted butter or margarine and stir with fork to combine. Set aside.
Place berries in large mixing bowl. Add sugar, liqueur and cornstarch and mix thoroughly. Put in 9" by 12" baking pan. Scatter topping mixture over the top and bake in 350 degree oven for 50 min. to 1 hr. until bubbling.
Posted on October 22, 2019