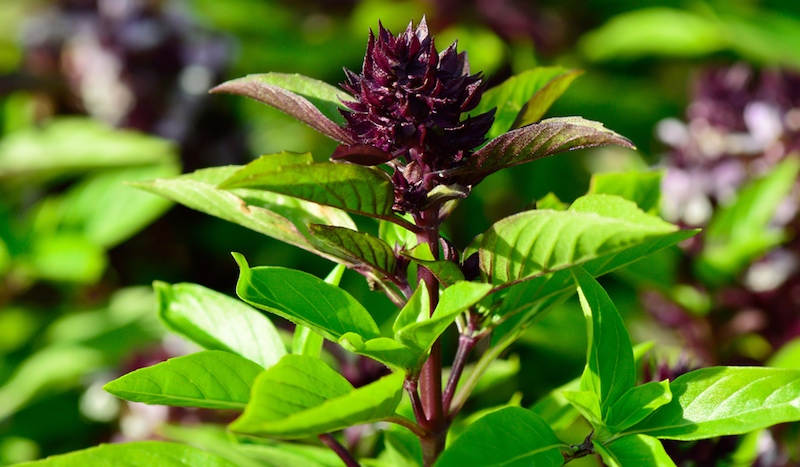 I'm still a little teary at the loss over the winter of the "tarragon hedge" in my raised bed dedicated to herbs, so a trip to get new starts was in order. After picking up replacement tarragon, I also got some chervil, Italian parsley and garlic chives—and came home to find that the Beaverton Farmers Market newsletter had some helpful hints about herbs used in Thai recipes, including those garlic chives I'd just bought!
---
"A little sprinkle of fresh herbs on a meal can mean the difference between flavors that are just nice, and flavors that are spectacular. And when you have fresh herbs growing in your own backyard, porch planters, or window box, this makes it even easier to boost the flavor of your homemade meals." - Gardener's Path
---
Beaverton Market Master Ginger Rapport agrees with this advice. Fresh herbs are always an important part of her garden plan. In fact, Ginger grows her herbs in large pots on the patio right outside her kitchen where they are readily accessible. They are both useful and beautiful. Important to note here that growing herbs in pots is also a defense against Ginger's male grand-dog Jax, who loves to lift his leg on her garden plants. Fortunately, he is a small terrier, but if you have male dogs in the yard you will want to consider this when you plan your herb garden.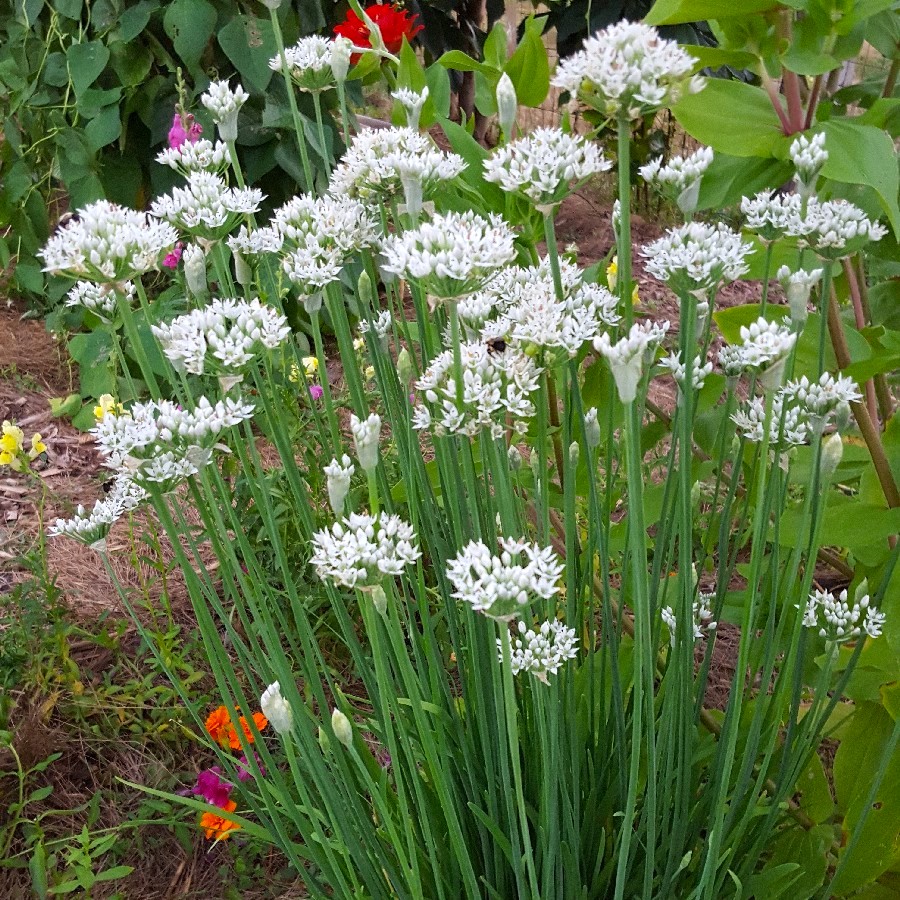 Since Ginger does a lot of Thai cooking, there are two herbs, in particular, she raises in abundance—garlic chives and Thai basil.
Thai Basil and Italian Basil: Thai basil (top photo) is different from Italian basil, which she also grows, in that it has a more anise-like fragrance and smell with a slightly more spicy taste. The leaves are sturdier than Italian basil leaves and can withstand some cooking. Thai basil is an essential ingredient in pho, a Vietnamese soup, but it is used liberally in salads, curries, noodle dishes and stir-fries.
The two herbs, while related, are distinctive enough in flavor that using them interchangeably in a recipe shortchanges the dish you are preparing. They each have their own distinct flavor notes so it is worth growing both varieties.
Thai basil and Italian basil are tender in our hardiness zone and are treated as annuals in the garden. Chives, on the other hand, come back year after year. In fact, they easily re-sow themselves in other areas of your garden so keep that in mind when planting them.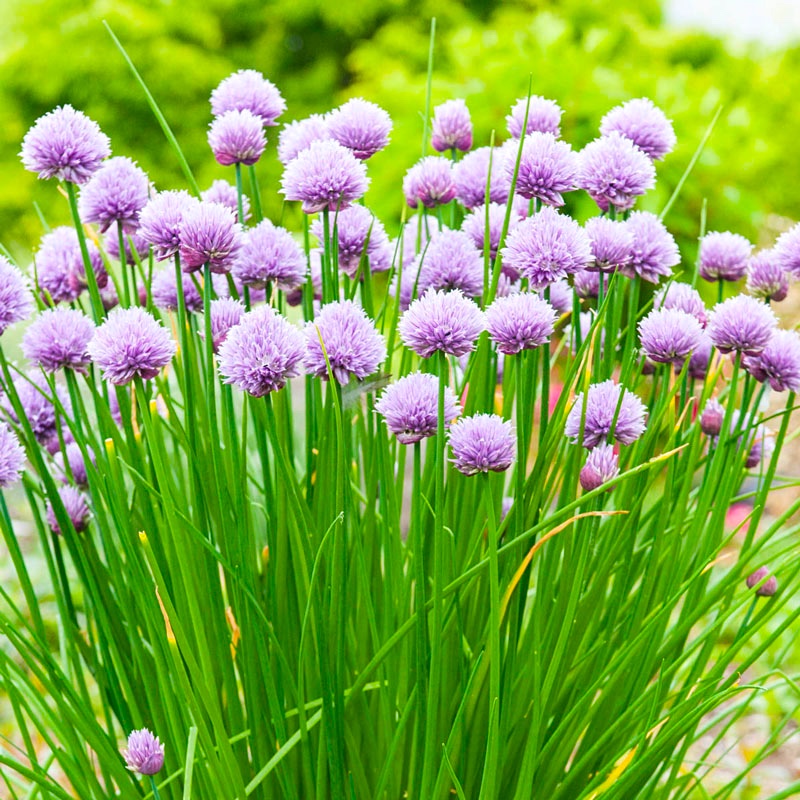 Garlic Chives vs. Regular Chives: The leaves and flowers of both chives and garlic chives are edible. However, regular chives grow tubular hollow leaves that smell and taste mildly oniony, whereas garlic chives grow wide flat leaves that taste mildly garlicky. Most of us are familiar with regular chives which are a common garnish for dishes that need a beautiful green touch and a gentle onion-flavored finish.
While garlic chives can be chopped to use as a garnish, keep in mind that they will have a tougher texture than regular chives. Because they are sturdier they can be treated more like a vegetable and are common ingredients in Asian cuisines including stir-fries, soups, salad, and marinades.
---
Get recipes for chive blossom vinegar and chive oil, as well as Ginger's favorite recipe for Pad Thai that usesarlic chives.
Photos from Gardener's Path.
Posted on May 19, 2022