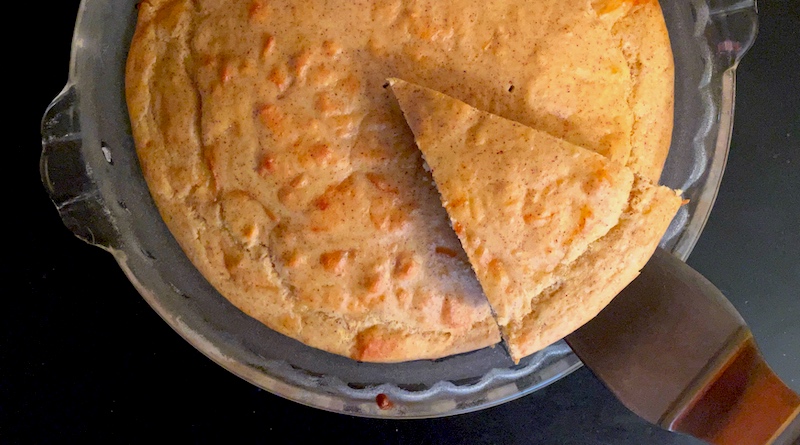 Something I love to do is mix up a batch of cornbread to accompany a big pot of soup or stew. As simple as it is to make, it doesn't always happen because it's even easier to slice off a few hunks of the fabulous sourdough bread that Dave cranks out like clockwork every couple of weeks. But there's nothing more satisfying than throwing some simple ingredients in a bowl, giving them a few gentle turns by hand and pouring it into a pie pan and pulling it out of the oven just before ladling out the soup.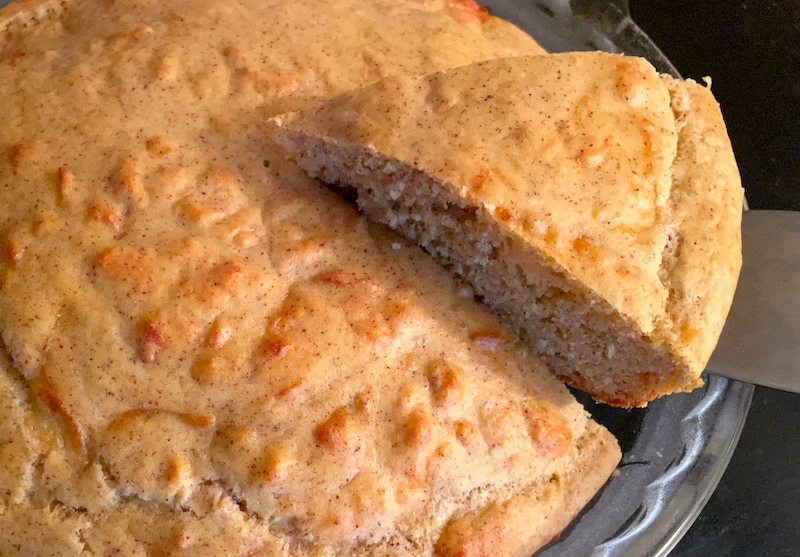 I love cornmeal ground from organic flint corn with its rustic flecks of red, orange and yellow, and recently I've found a substitute for my beloved Ayers Creek Farm Roy's Calais Flint. Called Floriani Red Flint and grown by Fritz Durst of Tule Farms in Capay, California, it's a rich organic corn flour ground in Junction City by Camas Country Mill. (Read more and find links to purchase it.)
Of course, you can also use regular cornmeal for this recipe, but whichever you choose, and whatever form you choose to make it in—it's wonderful as a loaf, in a round cake or pie tin, or even muffins—definitely give this a try with your next pot of soup.
Cheesy Cornbread
1 c. flour
1 c. cornmeal
3 tsp. baking powder
1 tsp. salt
1 c. milk or buttermilk
2 Tbsp. melted butter
2 eggs
1 c. sharp cheddar cheese
1 roasted green chile, chopped (optional)
Preheat oven to 400°.
In large mixing bowl, combine dry ingredients. Stir in milk and melted butter. Add eggs, cheese and chile (if using). Grease and flour baking pan or muffin tin. Pour in batter. Bake 18 to 20 minutes, until toothpick inserted in center comes out clean.
NOTE: You can also add cumin, a teaspoon of red pepper flakes, some chopped green onions or one-third cup drained corn—it's a very flexible recipe!
Posted on April 1, 2023