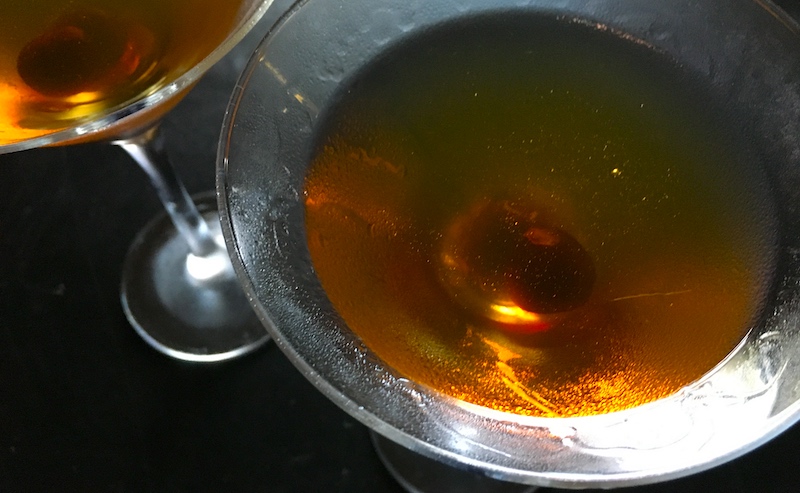 I am such a sucker for a good label, especially one with seriously old school fonts, and the one on the bottle of Mattei's Cap Corse Blanc Quinquina practically propositioned me from it's spot on the shelf. Fortunately I have a brother in the wine biz, so I didn't have to buy it blind, get it home and find out that I should have invested in a poster of the label instead.
(Yes, it's happened. On more than one occasion.)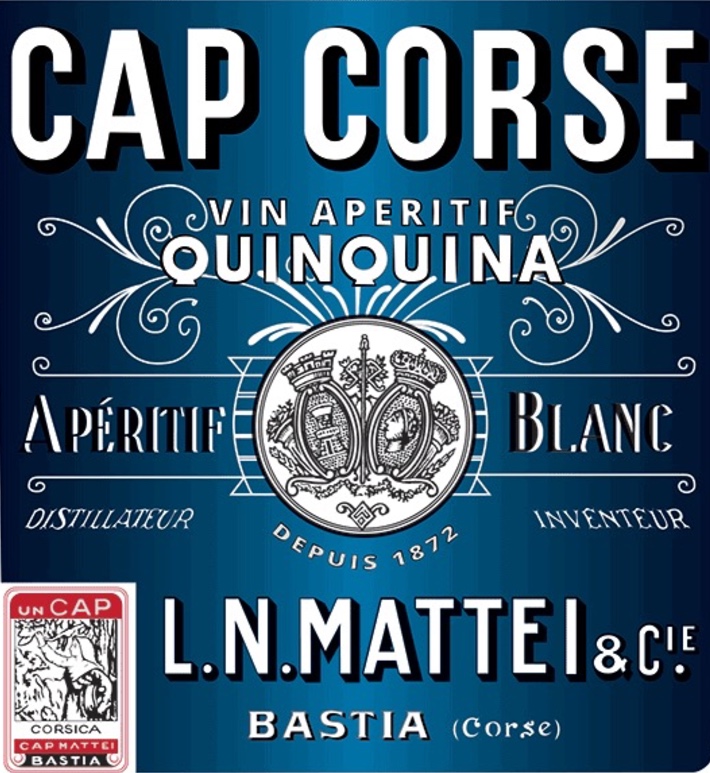 Knowing my fondness for bitter aperitifs—Cocchi Americano Bianco, almost any Italian amaro and, of course, Campari—Bruce was more than happy to recommend adding it to our home bar. Looking it up, I learned it's one of the oldest and best known aperitifs from Corsica, "made from a base wine of Vermentino and Muscat, with subsequent additional macerations of herbs, spices, the local citron fruit, and cinchona bark (quinine, hence the name)."
It's bright, citrus-y sweetness with that typically bitter backbone only needed a cube of ice in a glass to make a late summer evening sitting on the front porch even more idyllic; a spritz of soda and a twist of lemon or orange peel wouldn't have been out of place, either.
But we're always looking for new variations on our tried-and-true list of cocktails, and since it's (nearly) fall and Manhattans are feeling oh-so-seasonal, Dave thought the quinquina might make an appropriate switch for the sweet vermouth in that cocktail. (We've done this before, of course, making a nutty, dark nocino Manhattan, among others.)
The quinquina brightens up the classic cocktail quite a bit, bringing a tinge of late summer sun, an almost-but-not-quite fall tone that matches the grapefruit color of the ash leaves falling from our trees.
Corsican
2 oz. bourbon
1 oz. Cap Corse Blanc Quinquina
2-3 dashes Angostura bitters
Amarena cherries
Chill cocktail glasses in freezer. Fill pint glass or small mixing pitcher half full of ice. Add whiskey, vermouth and bitters. Stir 30 seconds. Take cocktail glasses out of freezer. Strain liquor into glass. Drop in cherry. Serve.
Posted on September 27, 2020