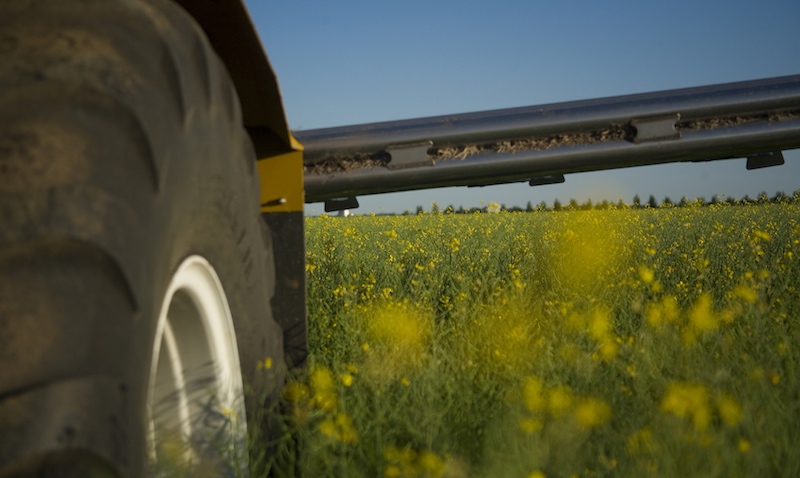 Canola has a long and sordid history in Oregon going back to 1990, when it was designated as a controlled crop with strict regulations on where it could be grown in the Willamette Valley, because of its habit of cross-pollinating with other crops. And ever since, producers have come back again and again to try to expand the restrictions on its production.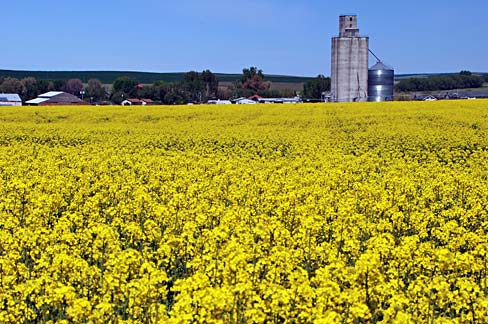 On July 1, current rules that cap annual canola production at 500 acres in the Willamette Valley expire, and—suprise, surprise—once again canola producers are attempting to roll back that restriction. The Oregon Legislature is considering SB 885, a bill that would maintain the current 500 acre per year cap indefinitely.
Meanwhile, according to Ivan Maluski, Policy director of Friends of Family Farmers, the ODA has announced a newly proposed rule to replace current expiring canola restrictions. "This draft proposal simply falls short of what is necessary to protect the unique attributes of the Willamette Valley's specialty seed industry," Maluski writes. "ODA's proposal includes no acreage cap, doesn't explicitly prohibit canola production in a proposed Isolation Area, doesn't prohibit herbicide tolerant or genetically engineered canola varieties, and leaves large parts of the Willamette Valley unprotected."
What can you do about it? You can e-mail your legislators and tell them to maintain the current restrictions as outlined in SB 885 (sample letter at bottom). You can also submit e-mail comments on the ODA canola rule by Friday, June 21 at 5 pm (sample text at bottom; written comments can be sent to Sunny Summers, Oregon Department of Agriculture, 635 Capitol St. NE, Salem, OR 97301).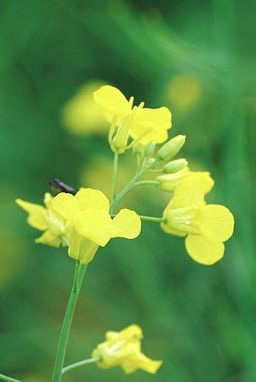 Why should you bother? Here's what I wrote in 2012:
"The Willamette River, from its headwaters in the Calapooya Mountains outside of Eugene to its confluence with the Columbia north of Portland, forms the base of a long narrow valley that not only contains 70% of the state's population, it's also Oregon's most fertile agricultural area. Averaging only 25 miles wide, the valley's rich volcanic and glacial soil was deposited here by ancient Ice Age flooding and can be half a mile deep in some areas.
"Orchards, vineyards and farmland vie with urban areas for space in its narrow confines, and some crops have been tightly controlled to prevent problems with cross-pollination from the distribution of pollen by the wind, water and dust churned up by traffic along its length. Canola, also known as rapeseed, has been one of those controlled crops and has been regulated in Oregon since 1990.
"Because it is a member of the Brassica family (Brassica napus, B. rapa and B. juncea), it can cross-pollinate with with similar brassicas like cabbage, broccoli, cauliflower, kale and turnips, endangering these valley crops and the farmers who depend on them for their livelihoods. With the bulk of the domestic canola crop also contaminated with GMOs (approx. 93%), this presents a particular threat to organic farmers and seed producers, since current USDA Organic guidelines do not allow for genetically engineered material."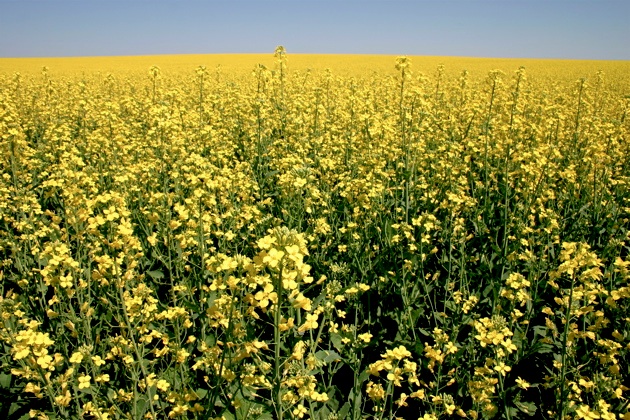 The Oregon Dept. of Agriculture (ODA) issued a temporary ruling in 2012 to allow planting of the crop in certain formerly protected areas, prompting Friends of Family Farmers (FoFF), the Center for Food Safety (CFS) and three Willamette Valley specialty seed producers to file suit to stop the ruling from taking effect. As a result, the Oregon Court of Appeals overturned the ODA's action, whereupon the ODA filed for a permanent ruling to allow growing of canola, prompting the legislature to pass a ban on the production of canola in most of the valley through 2018. Unfortunately, in 2015 a handful of canola growers unhappy with the previous bill pushed through HB 3382, which authorized 500 acres of commercial canola production per year from 2016 through July of 2019.
What all this means that if you care about being able to buy locally grown, organic, non-GMO produce at the farmers' market or greengrocer's, it would behoove you to write your legislators and submit a comment to the ODA. I've made it simple to do by supplying suggested text (below) that you can copy and paste into your e-mails or letters. (Thanks to FoFF for supplying bullet points).
---
Dear [legislator],
I am writing to urge you to support SB 885. We must maintain current restrictions on Willamette Valley canola production that expire July 1 in order to protect the region's important specialty seed industry and the hundreds of farmers, gardeners, and food producers who depend on it.
Thank you,
[your name and address]
---
(Here's the ODA's e-mail address.)
Dear Director Taylor:
I am writing because the Oregon Department of Agriculture's draft proposal to address the risks from canola production falls far short of what is necessary to protect the unique attributes of Oregon's world-renowned specialty seed industry.
I oppose the draft rule because it includes no acreage cap, doesn't prohibit canola inside the proposed Isolation Area, doesn't prohibit herbicide tolerant or genetically engineered canola varieties, and leaves many Willamette Valley farmers unprotected from the risks associated with canola.
The final rule should include: an acreage cap not to exceed 500 acres per year inside the Willamette Valley Protected District; a clear prohibition on canola production inside the proposed Isolation Area; a larger Isolation Area where no production of canola would be allowed; clear protections for seed farmers outside the proposed Isolation Area; and a clear prohibition on growing herbicide tolerant or genetically engineered varieties of canola.
Thank you,
[your name and address]
Posted on June 4, 2019