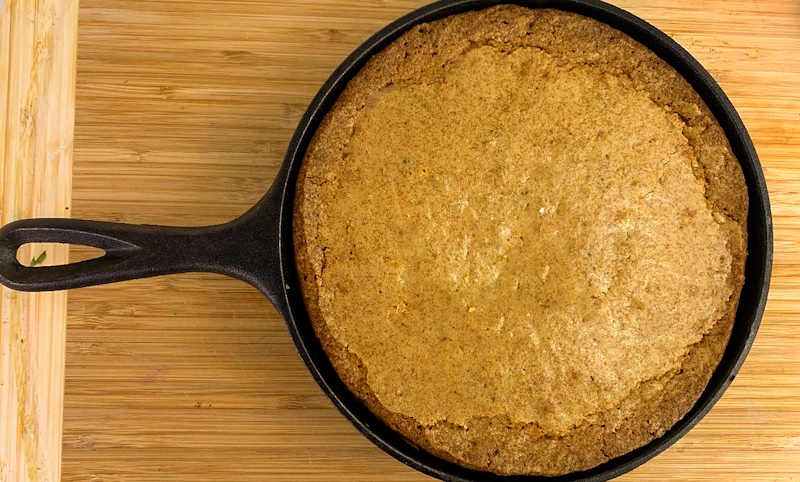 I've been posting contributor Jim Dixon's recipes for years, and his approach to cooking with whatever's in season with minimal fuss is right up my alley. Right now he's expanding Real Good Food's selection of imported and local goodness—olive oil, spices, vinegars, sauces, etc.—and moving to a new location in order to bring more tastiness to Portland's tables. More on his grand opening in a future post, but for now here's his latest twist on a classic olive oil cake!
Olive Oil Cake with Fennel Pollen
I adapted this recipe from Tenuta di Capezzana, the Tuscan winery and olive oil producer, and it uses more extra virgin olive oil than any other olive oil cake recipe I've seen.
3 eggs
1 1/2 c. sugar
1 1/2 c. extra-virgin olive oil
1 1/2 c. milk
2 c. whole wheat flour
1 tsp. baking powder
1 tsp. sea salt
2 Tbsp. fennel pollen*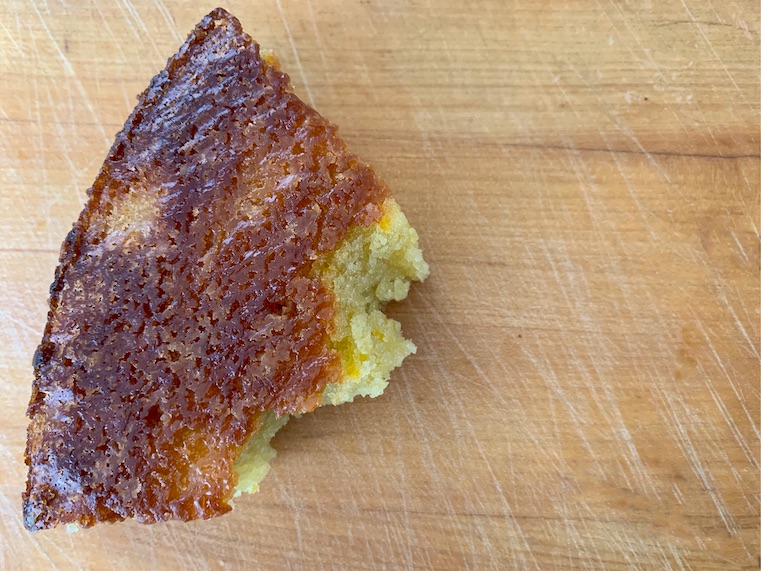 Preheat the oven to 350°.
Cut a circle of parchment paper to fit a 12-inch cake pan (I usually make this in a 12-inch cast iron skillet); drizzle some olive oil into the pan, then place the parchment paper and slide it around so it's well-oiled.
Blend the eggs and sugar together in a medium-sized bowl, then stir in the olive oil and milk. In another large bowl combine the flour, baking powder, salt and fennel pollen. Make a well in the dry ingredients, and slowly add the egg mixture, stirring just until blended.
Do not over mix. Pour the batter into the prepared pan on top of the parchment paper.
Bake until a toothpick inserted into the center comes out clean, 50 to 55 minutes. Let the cake cool completely, then loosen the sides with a knife, and invert onto a serving plate (hold the plate against cake pan and flip…hopefully it will come out in one piece). Remove the parchment paper, slice, and eat.
* In response to a question posed on Facebook about the taste of fennel pollen, Jim had this to say: "Fennel pollen, more accurately called fiore di finocchio in Italian since it contains bits of flower and pollen, has the same flavor as fennel seed but a bit more delicate. It's a key ingredient in porchetta, and the stuff we sell at Real Good Food comes from Monte San Savino in Tuscany, where a lot of the roadside porchetta trucks get their stuffed suckling pig roasts. I like it on salmon, too."
Posted on May 31, 2019